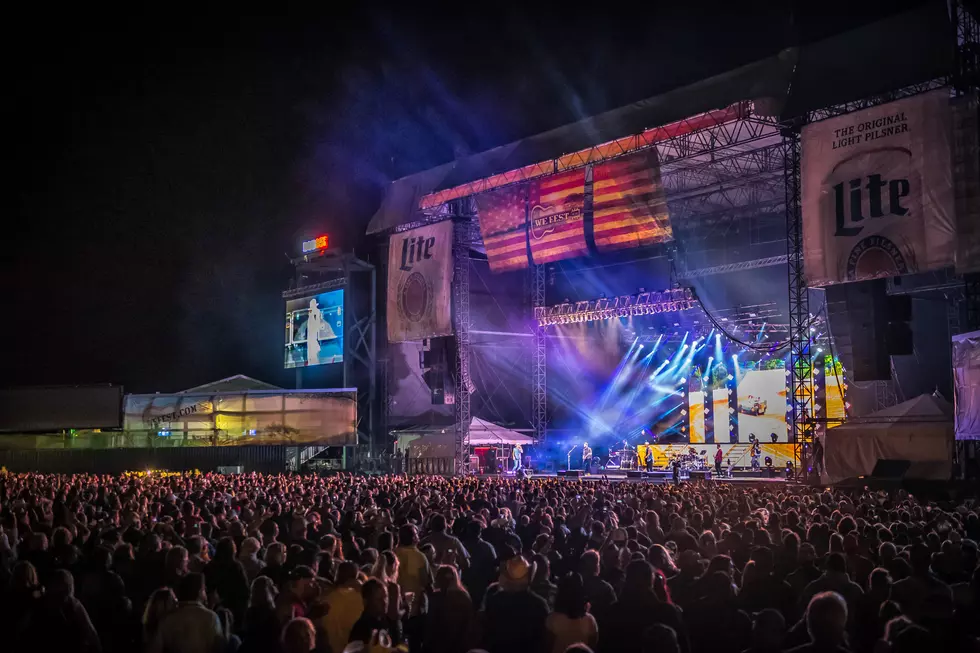 10 Artists Added to WE Fest 2019 Lineup
Keith Griner
WE Fest revealed 10 more country stars who will be joining the lineup at its 37th annual festival on Aug. 1-3, 2019, in Detroit Lakes, Minn.
In addition to previously released Chris Stapleton, Keith Urban, Brooks & Dunn, Billy Currington and Jake Owen, the festival announced Jamey Johnson, Big & Rich, LeAnn Rimes, LANCO, Walker Hayes, Jimmie Allen, Dylan Scott, Tyler Rich, Adam Doleac and Kelleigh Bannen as additions to the bill.
Between headliners Stapleton, Urban and Brooks & Dunn, the trio have put out more than 40 No. 1 songs and dozens of ACM and CMA Awards. Stapleton has been arguably the hottest name in country music the past three years, with his 2015 album Traveller being one of the best-selling country albums in recent memory.
Jamey Johnson, perhaps known best for his smash hit "In Color," put out a platinum album in That Lonesome Song in 2008 and followed that with the No. 1 record The Guitar Song. Heralded as one of country music's best songwriters, Johnson co-wrote George Strait's 51st career No. 1 single, "Just Give It Away."
Big & Rich are known for their raucous live shows and are certainly no stranger to WE Fest. The duo have been a mainstay in country music for decades, launching themselves onto the scene in 2004 with the hit "Save a Horse (Ride a Cowboy)."
All of us at Quick Country 95.6 are stoked to be part of WE Fest again in 2019, and we hope you join us there!
Win a 3-Day WE Fest VIP Experience!
It's 3K for 3 Days of VIP at WE Fest! Download our free mobile app for a chance to win a VIP campsite and four 3-day festival tickets with reserved seats. Simply tap the "Win WE Fest" button on the Quick Country 96.5 app home screen, and as soon as we get 3,000 entries, we'll pick the winner!
More From Quick Country 96.5