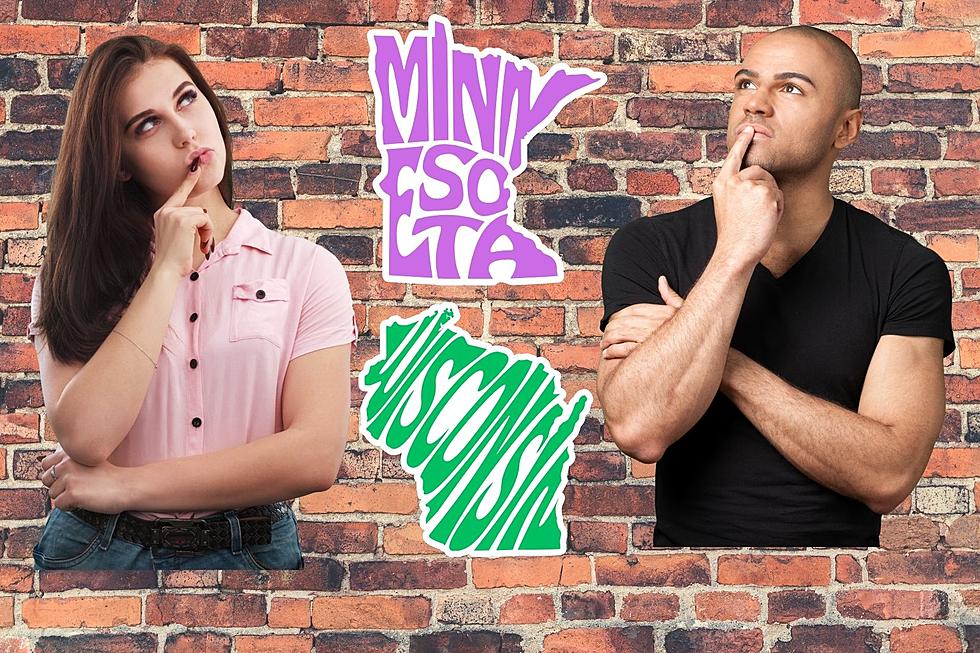 10 Things People From Wisconsin Secretly Think About Minnesota
Canva
They may not say them out loud, but you can be sure every person from Wisconsin has had these 10 thoughts about Minnesota.
I'll start off by saying I'm a reformed Wisconsinite. I was born over in America's Dairyland, I went to college there and it's where I lived my entire life until I met the love of my life and moved to Minnesota in 2012.
I've been a fully naturalized Minnesotan for well over a decade now, and I love it here-- I really do. There are MANY aspects of life here in the Land of 10,000 Lakes that can't be beaten anywhere-- including my home state of Wisconsin.
That said, though, back when I lived over in western Wisconsin, I'd often head over to Minnesota to see friends or spend some time in the Twin Cities. And, whenever I did, these thoughts went through my mind. So, here they are:
The 10 Things Every Person From Wisconsin Has Thought About Minnesota. (Keep in mind, I don't feel the same way about all of these anymore, but some are definitely thoughts I used to have.) Keep scrolling and check 'em out...
10 Things Every Person From Wisconsin Thinks About Minnesota
Listen to Curt St. John in the Morning
Weekdays from 6 to 10 a.m. on Quick Country 96.5
KEEP READING: Things You Never Do in Minnesota
More From Quick Country 96.5