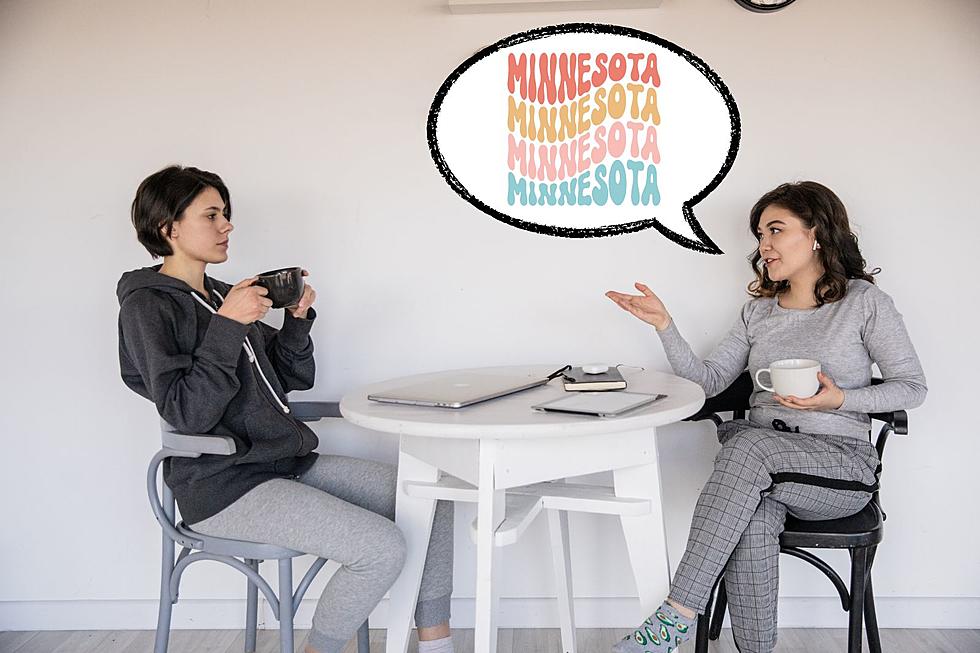 10 Weird Things You Only Say If You're In Minnesota
Canva
Living here in Minnesota means a lot of great things, and it also means you've probably said many of the following ten sayings.
Residing here among the 10,000 Lakes that make up our state means, like many parts of the country, that we have our own unique dialect and phrases of speech that really only make sense if you've spent some time in the North Star State.
Some seem to make sense, while others-- if you said them wrong or used them in the wrong way-- would totally stick out like a sore thumb and announce to the world that "I'm not from Minnesota!"
How many of these phrases have YOU said? Keep scrolling to find out. And, to PROVE you're a Minnesota native, keep scrolling to check out 15 Minnesota towns that are tough to pronounce (for someone NOT from here, of course...)
10 Unique Things You Only Say If You're In Minnesota
Listen to Curt St. John in the Mornings
Weekdays from 6 to 10 a.m. on Quick Country 96.5

15 Minnesota Town Names That Are Hard to Pronounce
More From Quick Country 96.5