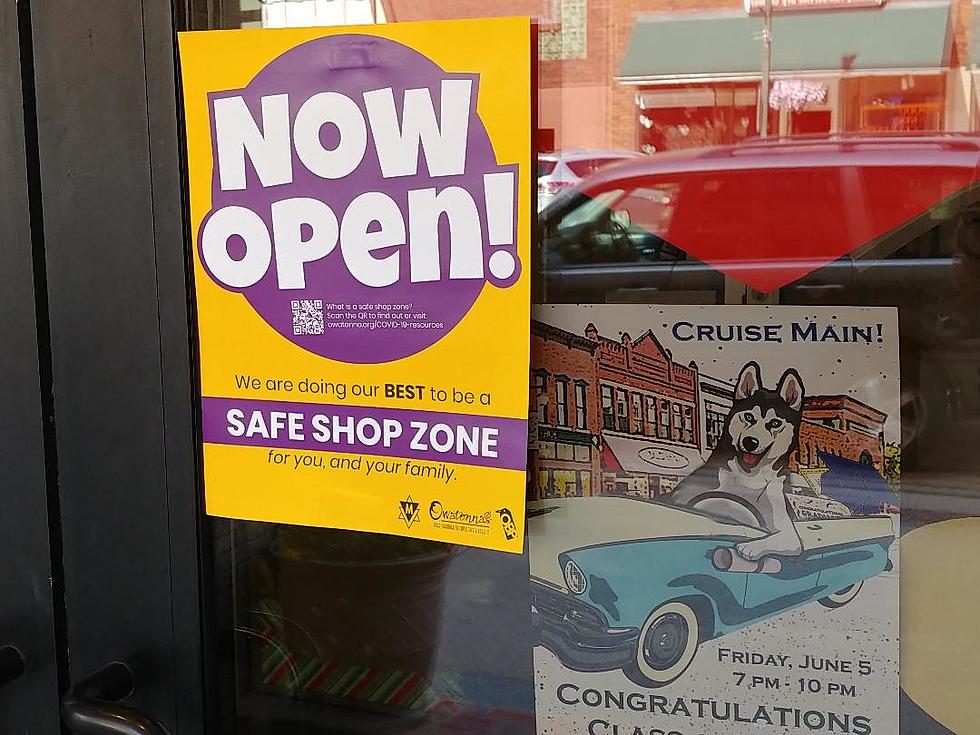 5 New Habits Minnesotans Love While Working From Home
Roy Koenig/TSM
Not all jobs translate well to a work-from-home model. But for those that do, it has been a long time since some have gone into the office regularly, or at all. As people return to an office setting at some point, what habits have they developed at home? And will some of them still work at the office?
Owatonna Area Chamber of Commerce and Tourism president Brad Meier blogged on the topic for a recent issue of their Tuesday Talk e-newsletter. He writes, "While trends like working in your pajamas are probably not making the journey from the home office to the 'real' office, other strategies make many workers much more productive."
Meier and his staff talked with several people on habits they're taken to that add a bit of "peace of mind."
SCHEDULE YOUR ENTIRE WEEK
One business owner made a concerted effort to schedule out her whole week in advance. She included personal errands and children's activities in with the work related objectives.
EAT SMALLER, MORE FREQUENT MEALS
Being at home, with the previous night's leftovers a few steps away can be a temptation. Plus the chips in the pantry. Meier writes, "eating smaller, more frequent meals has been shown to help regulate blood sugar and reduce mid-afternoon "crashes" after a big lunch...Taking smaller meal breaks instead of a long lunch hour may make it easter for you to concentrate."
GET OUTSIDE
A breath of fresh air does me good if I'm getting a bit drowsy. Meier agrees, "Taking time for a walk in the middle of the day, even if it's just around the city block, can help you feel more refreshed and ready to tackle a challenging project."
DON'T SWEAT THE SMALL STUFF
Take the time to take care of the small tasks, personal or work related, to get them off your plate.
ELIMINATE MONDAY AND FRIDAY MEETINGS
Meier found, "One member mentioned that he stopped scheduling meetings and Mondays and Fridays and instead devotes those two days to ongoing projects...By limiting meeting days, he's able to be much more productive."
Enter your number to get our free mobile app
Overused Words And Phrases Minnesotans Should Retire From Their Vocabulary
There are certain words and phrases it seems like everyone in Minnesota uses, and they're getting kind of tired. Here are some that we should consider giving a rest.
The 10 Highest-Grossing Holiday Movies: Can You Guess Them All?
More From Quick Country 96.5