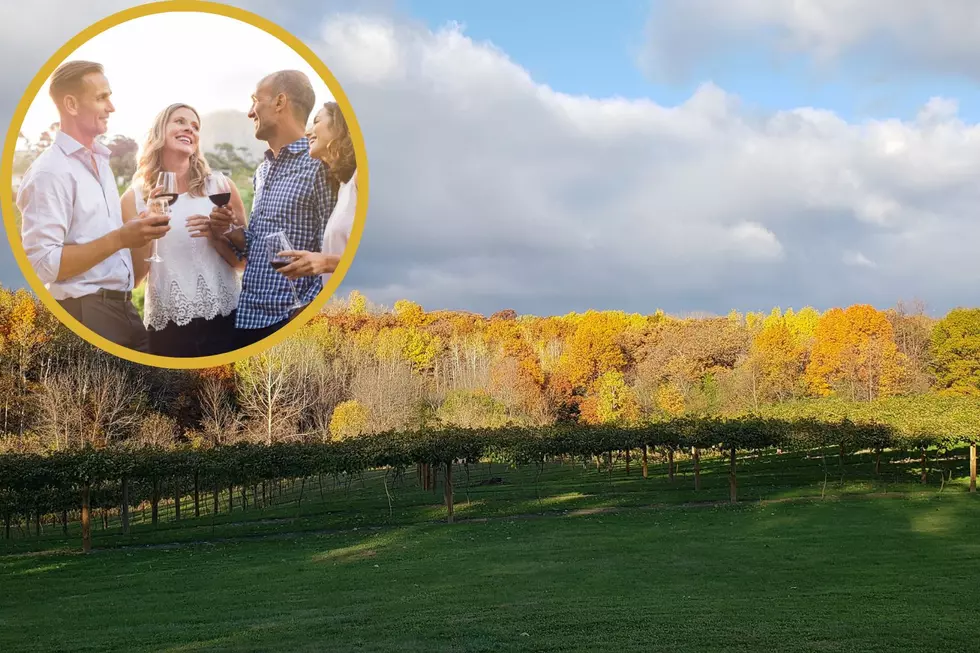 5 Wineries Near Rochester with Amazing Fall Views
Wild Oaks Ranch Vineyard and Winery via Facebook, Thinkstock
Sipping wine outside with friends at a winery... it doesn't get much better than that. Until you add in fall colors! I would argue that fall is either my favorite or second favorite season (you can't beat the summer heat). The crisp air that's not too cold feels nice and the colors are amazing. And at these 5 wineries near Rochester, Minnesota you can take in all of the fall views.
Grab your friends before it gets too cold and check out these wineries!
You can find Falconer Winery in Red Wing. I mean, you can't argue with this picture, it looks like a beautiful place to be in the fall.
Garvin Heights Winery is in Winona and it looks like it's kind of up on a hill, so you get great views of the fall colors.
River View Winery is in La Crescent and literally has a river view. So as you're leaf-peeping with a wine in hand you can also enjoy the views of the Mississippi.
Three Oak Winery is located over in Albert Lea. On top of this cool view, an outdoor area on their property is surrounded by trees and it looks really pretty.
And finally, Wild Oaks Ranch Vineyard and Winery is up in Lakeville. It's the furthest one from Rochester but you can't deny that those views would be worth the drive. Plus it's still only about an hour and 10 minutes away.
Keep scrolling to check out all of the awesome wineries that are near Rochester, MN!
Enjoy wine at one of these 19 wineries near Rochester, Minnesota
Grab your girlfriends and head out for a weekend (or two) for the best summer adventure ever - winery tours! Ok, you don't have to take an actual tour of the winery. This is more of a sit-down and enjoy a glass of their homemade goodness with a few of your friends. Start your adventure by checking out a few of these places near Rochester, Minnesota.
More From Quick Country 96.5