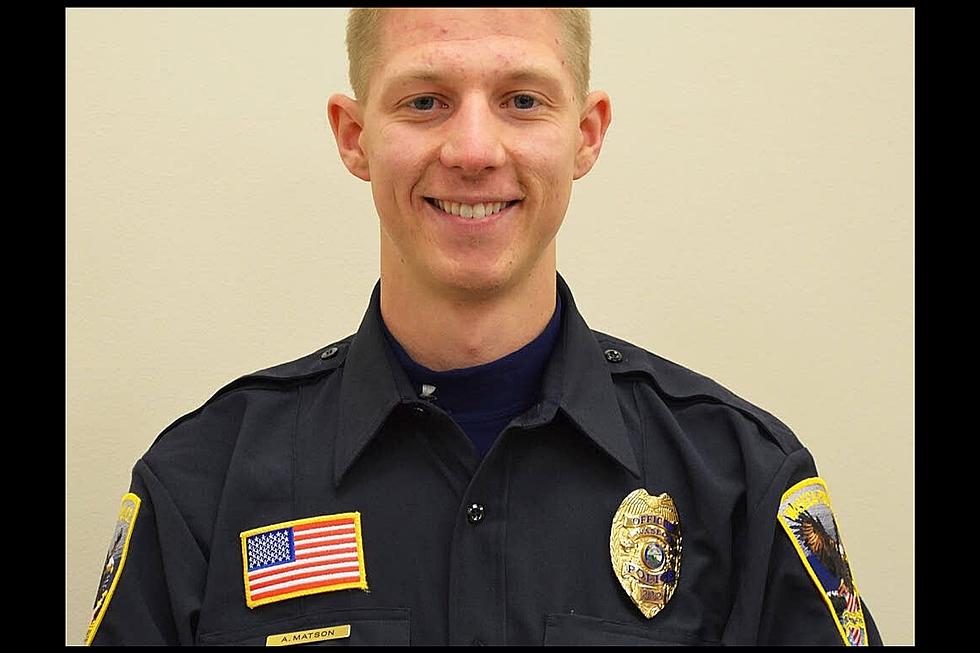 Arik Matson Will "Be Coming Home Soon" To Continue Physical Therapy
Waseca Police Department photo
Tuesday marked 9 months since Waseca Officer Arik Matson was shot responding to a call for service. Yesterday Matson's wife, Megan posted an update to his Caring Bridge site and noted that Arik will be "coming home soon" to continue his physical therapy.
Matson is currently in Nebraska working on his physical therapy while he recovers from being shot January 6 in Waseca.
Megan according to the update, has been able to go down to Nebraska every "two weeks" to "interact in on therapy sessions with Arik and his therapist to get a better hands-on experience and knowledge for what to prepare for when he does come home."
The big thing I took away from the update posted was that it seems like Arik might be coming back to Minnesota sooner rather than later, which is fantastic news. The update says "Arik is moving in the right direction slowly but surely. Every week we are making strides onto the right path. He is very excited to be coming home soon and continuing his therapy's here in MN for the long months to come ahead."
It has been simply amazing to follow Arik and the Matson family's journey so far. The event galvanized not only a community but an entire region as businesses and organizations have held and continue to hold charitable functions with the proceeds benefitting the family.
A GoFundMe for the Matson family started in January has raised over $200,000 for the family and to go towards medical bills. You can find more information on the GoFundMe page here. 
2020 Halloween Haunted Houses, Events, and Attractions in The Rochester Area
More From Quick Country 96.5