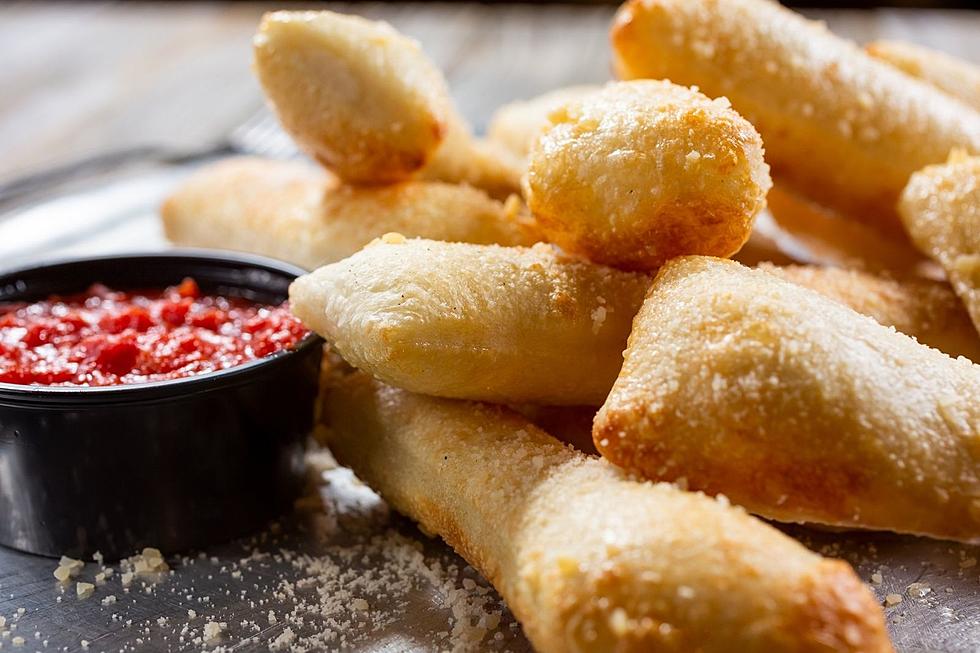 RIP Fazoli's – Here's Where Rochester Can Get Breadsticks Now
Rabe/Canva
Where will Rochester get their breadsticks now?
We recently reported Fazoli's, just off the Hiway 52 55th Street Exit, was closed up for good. Troy Dunken had the story...
And, as I walked up to the door I noticed a sign had been posted for customers.
We regret to announce that Fazoli's in Rochester is permanently closed. We want to thank our guests and our community for your business. Please visit us at our Eau Clair (3730 Gateway Drive) or Onalaska (9370 Hwy 16) WI locations.
Read More: It's Lights Out For This Rochester Fast-Food Restaurant |
That leaves a gap in Rochester...where will we get our breadsticks now? Fazoli's gave you a bunch in the drive-thru, a bunch if you were in the dining room, and even if you just thought about their breadsticks, someone would get in their car and deliver them to you. Not the best business model, but it was awesome while it lasted.
With those days gone forever, I perused the social media machine to find out where people in SE Minnesota, especially near Rochester, MN, would be getting their breadsticks. Here's the list I came up with. And no, Olive Garden isn't first place.
Rochester's Top 10 Places to Grab Breadsticks (now that Fazoli's Is Closed)
A lot of people loved the quick convenience of Fazoli's food...and breadsticks. Not really so much bread as they were devises to get the buttery / Italian goodness to your mouth. Now that they're closed, where to go? To my surprise, Olive Garden was not the number once choice.
As always, if you have a comment, complaint, or concern about something I wrote here, please let me know: james.rabe@townsquaremedia.com
Tap Play to hear Today's Y-105FM Early Morning Show Radio On-Demand Podcast.
Listen On-Demand with the Y105FM app, and on the following podcast platforms: Apple Podcasts | Google Podcasts | Spotify
Speaking of Businesses Closing
Another round of Bed, Bath, and Beyond store closings, this time with TWO closing in Minnesota.
37 Bed Bath & Beyond Stores Closing By The End of February 2022
According to CNN.com, 37 more stores were just added to the list of Bed Bath & Beyond locations that are closing. Below are the stores that have already started liquidating and will be closed by the end of February 2022.
More From Quick Country 96.5