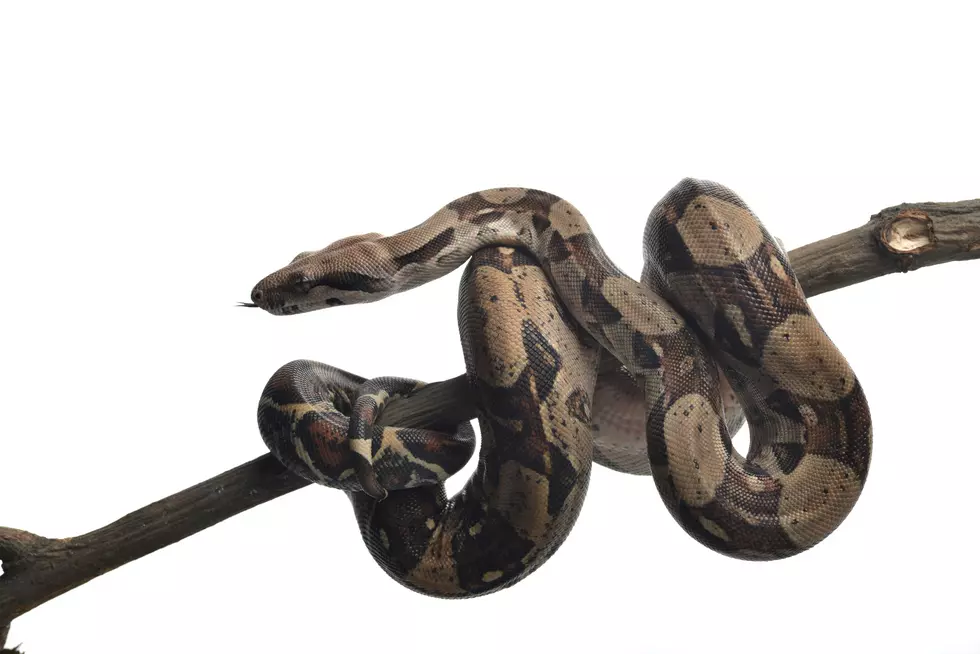 Boa Constrictor Found in Road Median in Burnsville
Getty Images
On Monday, Burnsville Animal Control had to rescue a Colombian red tail boa constrictor from a road in Burnsville. Yes, in Burnsville, MN a boa constrictor was on the loose! But don't worry, animal control is pretty certain it's someone's pet.
Animal control officer Chris Friggle told the Star Tribune that the snake was found in the median of Nicollet Avenue in Burnsville near McAndrews Road. She said that "'it is very friendly. It does not mind being handled. It's obviously been somebody's pet.'"
They're trying to find the owner but if the owner doesn't come forward in the next 5 days they'll either offer the snake to an animal rescue organization or it'll be put up for adoption. During that 5 days, Chris told the Star Tribune that "the center will hold the snake for five days and evaluate it to be sure it's healthy and won't be a risk to people."
Hang out with Carly Ross on The Mighty 920 KDHL weekdays 1-5pm!
More From Quick Country 96.5