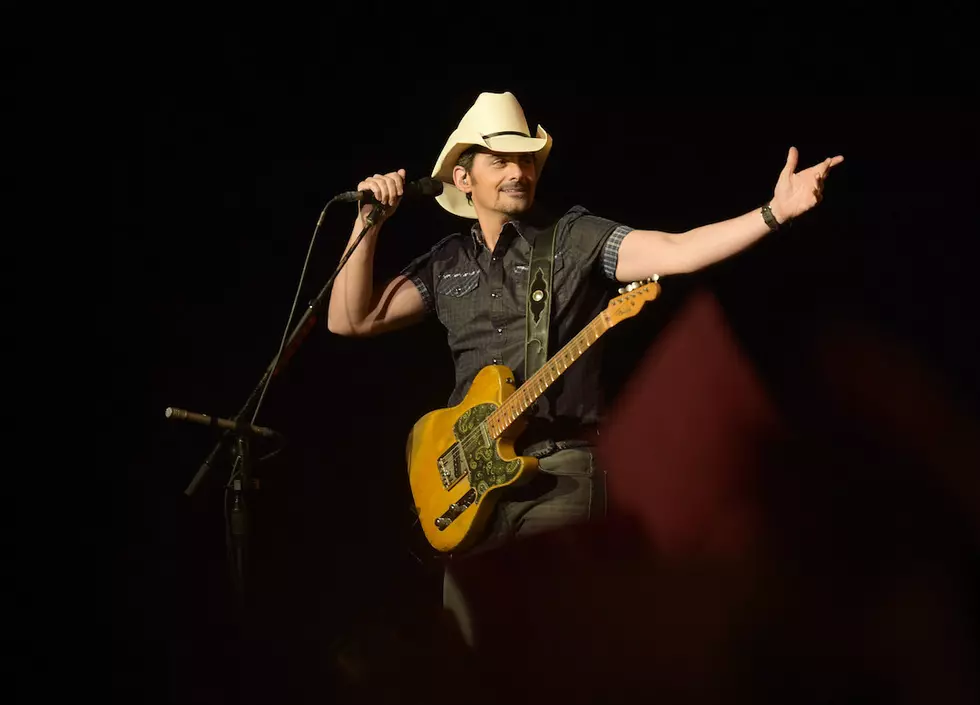 Brad Paisley Says 2018 CMA Awards Jokes Won't Be Political
Jason Kempin, Getty Images
Over the past decade, Brad Paisley and Carrie Underwood have served as co-hosts for the CMA Awards, and each year, their monologues, jokes and banter have lent the awards ceremony some its most memorable moments. Some of most popular -- and most controversial -- of these jokes have been political, such as parody songs "Obamacare by Morning" and "Before He Tweets," but Paisley says that won't be the case in 2018.
"I'm not gonna touch that. I just don't find politics funny anymore," Paisley says, according to Taste of Country. "There was a time when it was. It's just not funny to me anymore. To me, I wanna do fun stuff. I don't wanna talk down, I don't wanna talk up -- it's like, 'Let's have fun.' And let's talk about things that everybody can agree can be funny."
The country superstar doesn't specify what the topics he and Underwood will discuss onstage will be, but says that he's hoping to make everyone feel included, no matter their beliefs.
"I try to find the thing we can all agree on, whatever that is," he explains. "What's the common ground? What's the thing you can sit with anyone no matter where they stand and say, 'Don't we agree on this?'"
Paisley also adds that, especially in times of political divisiveness, it is sometimes an artist's job to take an audience's mind off of current events, and focus on the things that everyone can agree on. "I don't know that it's always music's job to [be political]. It can be, but I also think sometimes it's music's job to get you away from some of these things," he continues.
The 2018 CMA Awards are scheduled to air on ABC on Nov. 14, at 8PM ET; the ceremony will take place live at Nashville's Bridgestone Arena. Paisley and Underwood will host the ceremony for the 11th year in a row.
Wild and Wacky CMA Awards Fashions
Test Your CMA Awards Knowledge!
More From Quick Country 96.5