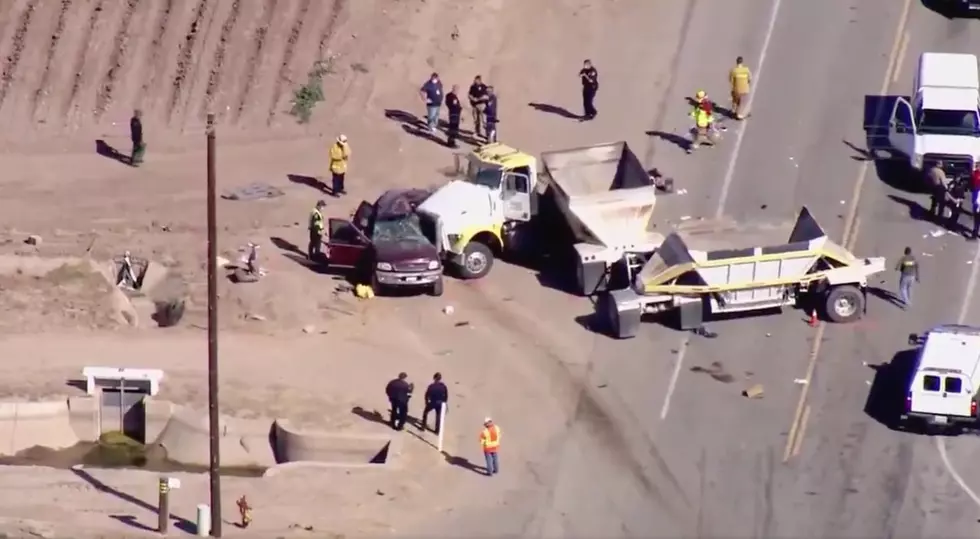 California Traffic Accident Leaves 13 People Dead – SUV Involved Was Carrying 25 Passengers
Twitter, @FOXLA
A vehicle crash between a semi-truck and an SUV in Imperial, California left at least 13 people dead and a dozen others injured. According to reports, the SUV involved in the crash was carrying 25 passengers whilst driving down the highway of Southern California.
Check out the full report from NBC News on Facebook below.
According to the above report, the semi-truck, which was filled with gravel, and the SUV collided on Tuesday, March 2, 2021. The incident occurred about 11 miles North of the U.S.-Mexico border near the southeastern corner of California.
The Ford Expedition that was involved in the accident was designed to seat nine occupants at most. While it is unclear what caused the crash at this time, the report details that officials have confirmed 13 deaths in the incident with many others involved currently at the hospital with varying conditions.
The report also adds that a spokesman from Customs and Border Protection says that the  immigration status of the passengers in the SUV was unknown and being investigated.
Aerial footage from the wreckage along with further details can be found @FOXLA on Twitter below.
Coping with Grief During the Coronavirus Pandemic
More From Quick Country 96.5