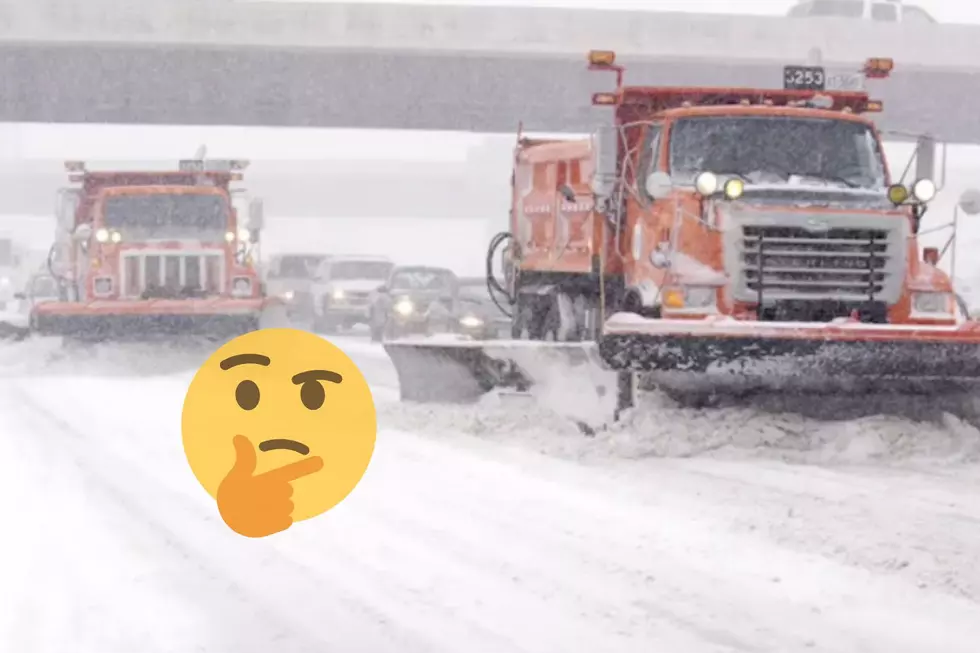 Can You Legally Pass A Snow Plow Here In Minnesota?
MnDOT/Instagram (Canva)
When the snow falls in Minnesota, there's always one question I wonder about: Can you legally pass a snow plow?
Living here in the Land of 10,000 (Frozen and Snow-Covered) Lakes, we're used to seeing snow and the equipment used to clear that snow off our roads and highways. Unlike other states where they don't get snow all that often when Old Man Winter drops more of the white stuff, Minnesota knows what to do, right?
And thanks to the over 800 dedicated snow fighters at the Minnesota Department of Transportation (MnDOT) who get behind the wheel and operate those big orange snow plows, it usually doesn't take too long before most of Minnesota's over 30,000 miles of highways and interstates are back in good driving condition.
But what during the winter when you encounter a snow plow when you're on a highway in Minnesota-- can you legally pass it? Well, technically, yes, you *can* legally pass a snow plow here in the Bold North. According to MnDOT's website:
There are no state laws in Minnesota that prohibit you from passing a snow plow. However, it can be very dangerous to pass a plow.
As MnDOT goes on to explain: "Snowplows have wing plows that can be on the left or right side of the truck and can extend from 2-10 feet beyond the width of the truck. It can be difficult to see the wing if there is a snow cloud. The majority of crashes involving snowplows happen when a snowplow is rear-ended or hit when being passed," MnDOT's website says.
And, according to this CBS-Minnesota story, a MnDOT spokesperson says while it may be legal to pass a snow plow, it's often NOT a good idea-- mainly because you usually can't see what's happening in front of the plow, which can make passing dangerous.
MnDOT explains more in the video below. And keep scrolling to check out 10 things that officials recommend you keep in your vehicle during the winter here in the North Star State.
Listen to Curt St. John in the Morning
Weekdays from 6 to 10 a.m. on Quick Country 96.5
Are You Prepared For A MN Winter? Keep These 10 Items in Your Car
The cold is here, and that means the snow isn't far behind. Are you ready to tackle Minnesota roads this winter? Do you have these ten items in your car?
More From Quick Country 96.5