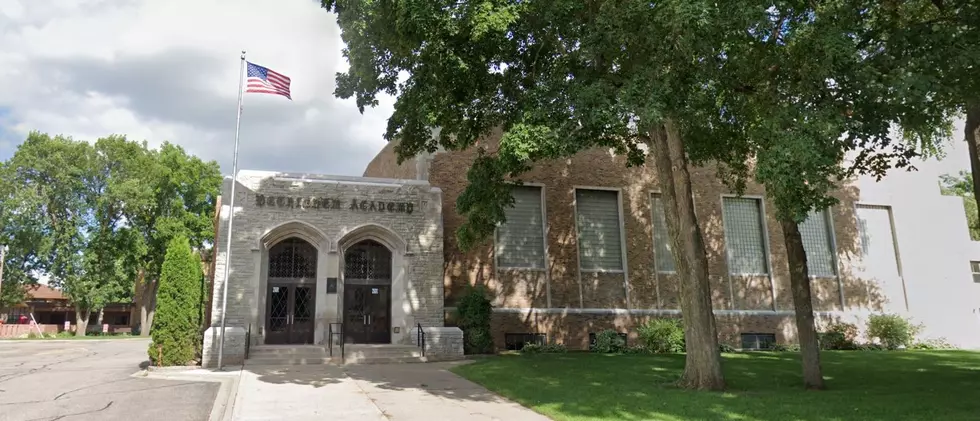 Devine Intervention Or Charitable Stranger, What Happened At BA In The Winter of 1868?
Image Credit: Google Maps
Bare with me, as I was today-years-old when I had heard/read about the 1868 story of a group of Dominican sisters at Bethlehem Academy that was praying as their 3-year-old school was almost out of firewood, in the dead of winter with students inside. Well, the Dominican's prayers were answered when an unknown man knocked on the door and delivered a sled full of wood.
According to the Arlington Catholic Herald, the story has been shared since it occurred some 140+ years ago, within the Sinsinawa Dominican Sister community in Wisconsin.
The story told goes as such:
"It was a bitterly cold night in the dead of winter 1868, and Bethlehem Academy was nearly out of firewood. The fledgling school in Faribault, Minn., also served as a home to five Dominican sisters from Sinsinawa, Wis., and several boarding students, and on that night, Sister Gertrude Power, the 20-year-old superior of the convent, sent the boarders to bed early. Then the sisters went to the chapel to pray for help. Soon a loud knock was heard at the door. Sister Gertrude, though, startled, went bravely to answer the call. On opening the door, she found a large, burly-looking man who asked her where he should unload the wood which was outside. After Sister had given him direction as to what he should do, quickly and without a word of explanation, he unloaded the wood and drove away. To this day no one knows who the benefactor is."
So how about that? Was it divine intervention or simply a charitable stranger who had maybe heard a student talk about how low the woodpile was?
The sisters think that it was perhaps St. Joseph himself, as he was a carpenter, and the gift bestowed was a sled full of wood.
I asked around at work, some even have children that went to BA that had never heard of that story before. Have you? I never knew, speaking of that here are some more things you might not have known about Minnesota.
FIVE THINGS YOU DIDN'T KNOW ABOUT MINNESOTA
From purposefully spinning the car around on snow/ice to the Minnesota Nice Department of Health Inspectors and the Hot Dog Stand, you'll probably had no idea these things were true in Minnesota.
More From Quick Country 96.5