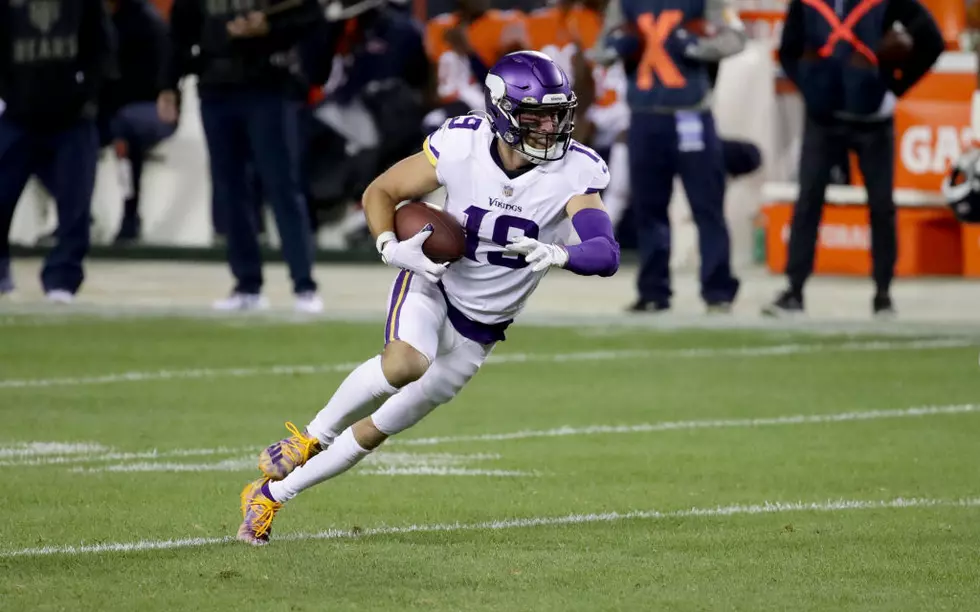 Did You See Adam Thielen's Unique Cleats Last Night?
Getty Images
Enter your number to get our free mobile app
What is an American Treasure? Alex Trebek.
The news of Alex's passing earlier this month was a tough one for many. Young and old, no matter where you are from, chances are Jeopardy was a part of your life. Clearly, Minnesota Viking's wide receiver, Adam Thielen, had a special love for the show and its host and he showed his respect in the coolest way - with a pair of custom-made cleats.
On one of the cleats, there's an image of Alex with a halo and the dates 1940-2020. On the other, there's a painted-on, "Jeopardy!"-style answer that reads, "We Will Miss You, Alex" with a price of $19,000 -- a nod to Thielen's #19 jersey number.
Should we thank the luck of the cleats for giving the Vikes the win? ;) I mean, Thielen did get BOTH Viking's touchdowns. The Vikings beat the Chicago Bears 19-13 last night. 
Another thing you MUST see. Last week, I wrote a blog about Kirk Cousins. Did you know he used to perform in an annual school showcase back in his high school days? He's actually a really good singer. Check it out:
Speaking of the Vikings, they are currently playing with no fans in the stands and it's hurting the team. Well, it's hurting the owners. You won't believe how much money they are losing going fan-less. Click here to read more about that. 
KEEP READING: Take a Peek Inside the New Hotel by the Vikings Training Facility
More From Quick Country 96.5