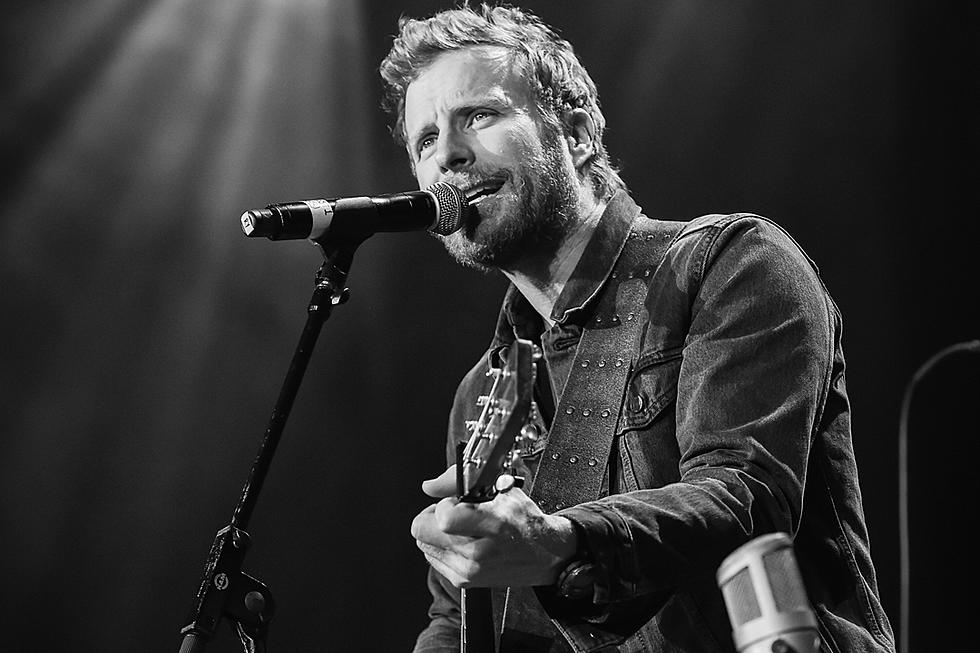 Dierks Bentley's Career Is Like Climbing a Mountain
Jason Kempin, Getty Images
In a career retrospective during 2018 Country Radio Seminar, Bentley explained how the album's title parallels his life. "I feel like I'm on the mountain, like people are using me as a stepping stone to go higher," he says, noting that he's watched many of his peers ascend into super-stardom while he travels his own journey of success.
Bentley knows firsthand what it's like to climb and repel down this symbolic mountain of the music industry, ascending from playing honky tonks to arenas, only to re-start the journey. "You're at the top of the peak, but all of a sudden, you're moving to theatres; you have to start all over again," he explains. "Now, I feel like we're in a good spot, you're either going up or down...I feel like we're still climbing."
Looking back on each of his records, Bentley knows they have a purpose. Feel That Fire was filled with crowd-participation numbers for touring; Riser embodies the idea of embracing leadership in the wake of his father's passing while becoming a father himself after the birth of son Knox; Black found Bentley exploring fresh sounds that spawned two No. 1 singles; Up on the Ridge is the "leap of faith" he felt compelled to take on a bluegrass album he needed to create that he calls a "reboot" to his career.
"And then just where I am now, a lot of gratitude, lot of recognition for the importance of country music and what a live show does for us and for our fans and that experience and just country music in general," Bentley says of how all these components and "the magic of a great song" come together on his new album.
There's a track called "Living" about days you're thankful for: "Some days you just get by, some days you're just alive, but some days you're living," Bentley says of the hook.
"Can't Bring Me Down" finds the singer on a whole other level where his confidence can't be broken. Yes, the album is nature-themed, "but it's also about what it feels like when you're living that way," he describes.
Bentley admits there is a sense of positivity in The Mountain that responds to rampant negativity, born out of the numerous tragedies the world experienced in 2017. "This particular album feels that way, which is great," he says. "It just feels like there's a lot of life to it...and so just being open to this idea of what inspires you, really just deciding hope and gratitude and just being present and being alive all kind of came around at the same time."
The singer performed for 250 first responders in Las Vegas 10 days after the Route 91 Harvest shooting that claimed the lives of 59 country fans, an experience that made an irrevocable impact on him. "That had a big influence," Bentley reflects. "These are tough people, and they really affected me being around them."
Bentley's thankful nature is reflected in the album's lead single, "Woman, Amen," inspired by the woman he's most grateful for—his wife Cassidy. He carries this theme throughout the album. "It all starts at home," he says of The Mountain. "With gratitude."
See All Country Tours Slated for 2018!
More From Quick Country 96.5