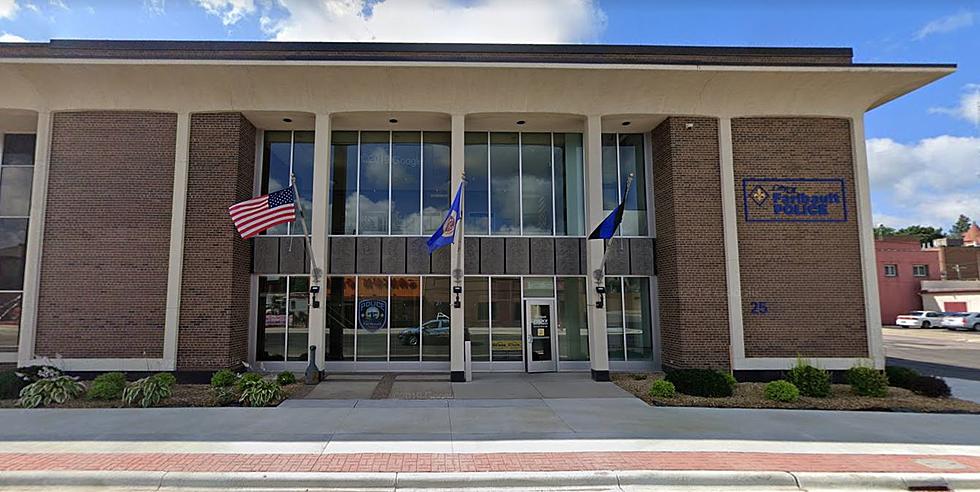 Don't Even Try It! You Simply Cannot Out Run This Faribault Police Officer
Image Credit: Google Maps
In the most recent edition of the Faribault Police Department's The Point After readers learn running from the police isn't a great idea, especially when they are able to run you down on foot after giving you a head start. That's at least what happened to one area man, who was evading officers looking to arrest him on a Department of Corrections warrant earlier this week.
For more on this speedy Faribault officer, we turn to The Point After:
On Wednesday, January 19th, Officers DJ Skluzacek, Tyler Wilson, Brandon McCarthy, and Sergeant Eric Sammon responded to a local motel in an attempt to arrest Michael Fitzherbert, 23. Fitzherbert was the subject of a Department of Corrections warrant. Ofc. Skluzacek and Sgt. Sammon entered the motel to locate Fitzherbert, while the others waited outside. A short time later, Ofc. Wilson saw Fitzherbert exiting the motel, and began to run when he saw the squad cars. Fitzherbert continued to run from Ofc. Wilson, who caught up to him. Ofc. Wilson ordered Fitzherbert to stop and displayed his Taser, at which time Fitzherbert complied. Fitzherbert was arrested without further incident and jailed. In addition to the warrant, Fitzherbert was cited for Fleeing an Officer on Foot and Obstruction of Legal Process.
So do we call Wilson wheels now after running down the suspect?
Great job by local law enforcement on maintaining a safe community here in Faribault.
On the topic of the Faribault Police Department, Chief Andy Bohlen has announced that he is stepping down, and the finalists for the Cheif position will be in Faribault on February 2nd, and will be available to meet members of the public. If you are interested in meeting Faribault's next police chief, this might be an event worth attending. According to The Point After "The Public Meet and Greet for our police chief candidates will be held Wednesday, February 2, 2022, from 5 p.m. to 6 p.m. at the Faribault Police Department, Second Floor EOC Room, located at 25 Fourth Street NW. The City encourages members of the community to come and meet the candidates. The City will select the next chief by the middle of February"
LOOK: All 50 2022 MnDOT Name-A-Snowplow Finalists
Bernie Sanders Memes at Rochester, Mn Locations
If you asked anyone what they were looking at online in January 2021, it was Bernie Sanders memes. I fully admit that I was LOL and then saw the best thing ever...
Rochester
businesses getting in on the fun. Yes, Bernie Sanders showed up in Rochester and we've got the pictures to prove it.
More From Quick Country 96.5