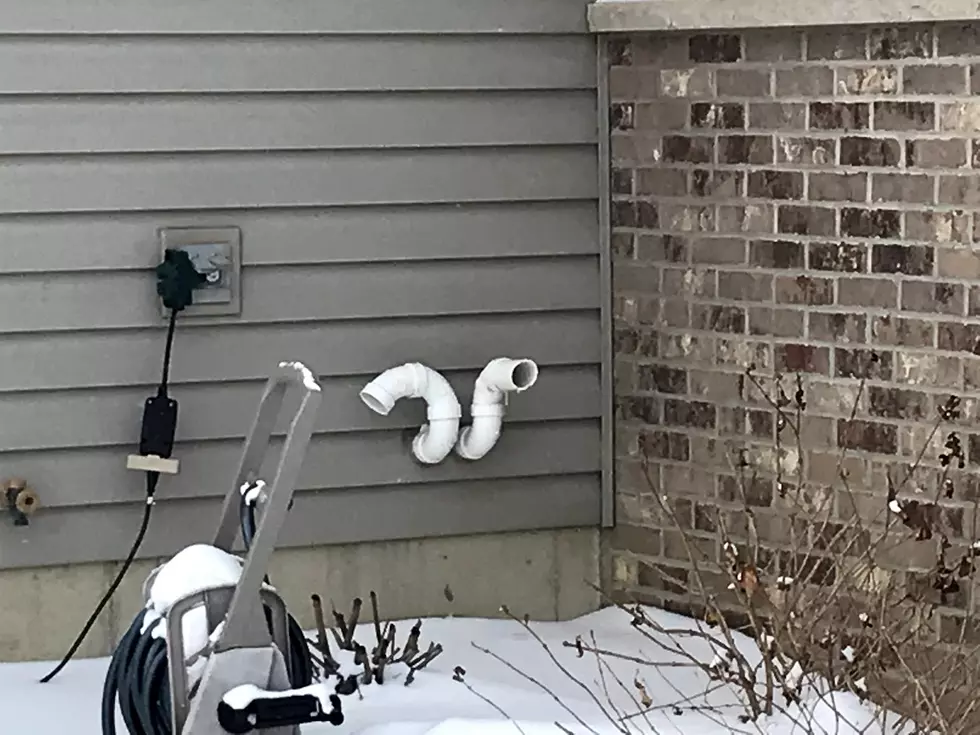 Don't Forget To Clear The Snow From This Part of Your House
CSJ/TSM-Rochester
With temperatures already well below zero getting colder, you don't want your furnace to stop working. But that could happen if you forget to clear the snow from this part of your house!
I'm talking, of course, about your furnace exhaust and air-intake vent. If you have a newer, high-efficiency furnace, they're white PVC-type pipes that are probably found on the side of your house, near your foundation.
And depending on where they are, they could be covered by that a snow drift, courtesy of that 5 or 6 inches of white stuff we got Sunday night. And that's not good. Because, according to this Lamprey Energy story, if your furnace exhaust vent is blocked it could stall your heating system, and if your intake vent is blocked, it could cause dangerous CO2 to back-up into your home.
Most older systems, the story says, have vents that run out the top of the furnace and are often-time vented through the roof. These rarely get blocked by snow. But the newer, higher-efficiency systems use PVC pipes that could be easily blocked by snow.
So before our overnight temps drop to 30 below, take a quick trip around your house and clear any snow that might be blocking those vents! And, while you're at it, make sure your dryer vent is clear too.
You can read more about these systems and what to look for... HERE.
More From Quick Country 96.5