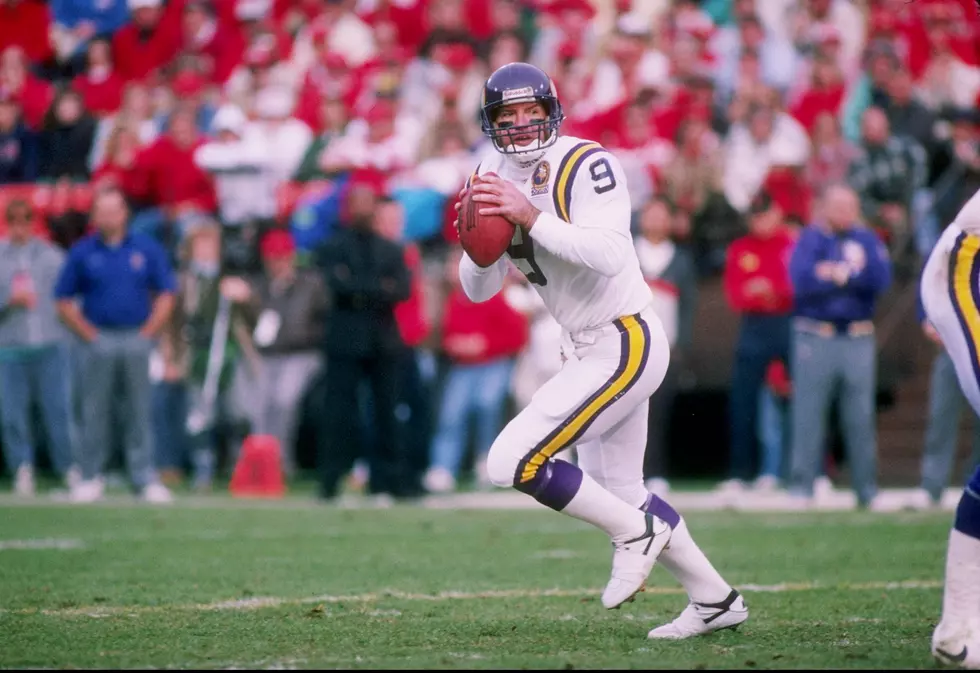 Former Vikings QB Really Sticks It To The Packers In Latest Home Renovation
Getty Images
Former Vikings QB Tommy Kramer has always been active on social media, and his latest picture of a home project during the COVID-19 pandemic was an epic shot at the Green Bay Packers.
Enter your number to get our free mobile app
Yes, Kramer shared a photo of a Green Bay Packers urinal.
It goes pretty nice with the Minnesota Vikings sink he has, don't you think? It goes to show that even years after playing for the Vikings, the rivalry still runs deep between the Packers and Vikings.
Now, how do we fit the Bears into this ensemble to really get the opposing fans going? Also, where does one come up with this idea and then finding the place to actually get a urinal made?
Good thing in home is in Minnesota, too, because while it cut into the amount of people that would buy the house, the value is sky rocketing with Vikings fans. It is the lone Packer-decor one would probably have in their home.
Of course, it is all in good fun, as Kramer mentions on his Twitter post. Kramer had a pretty successful career throwing for over 27,000 yards and 159 touchdowns, from 1977-1990. Kramer made the playoffs four times in his career with the Vikings.
Now hopefully the Vikings play much better in their two games against the Packers this year. They are slated to open the season against each other at U.S Bank Stadium, with most likely no fans.
Vikings Release 2020 Schedule - Includes Rare Friday Showdown
More From Quick Country 96.5