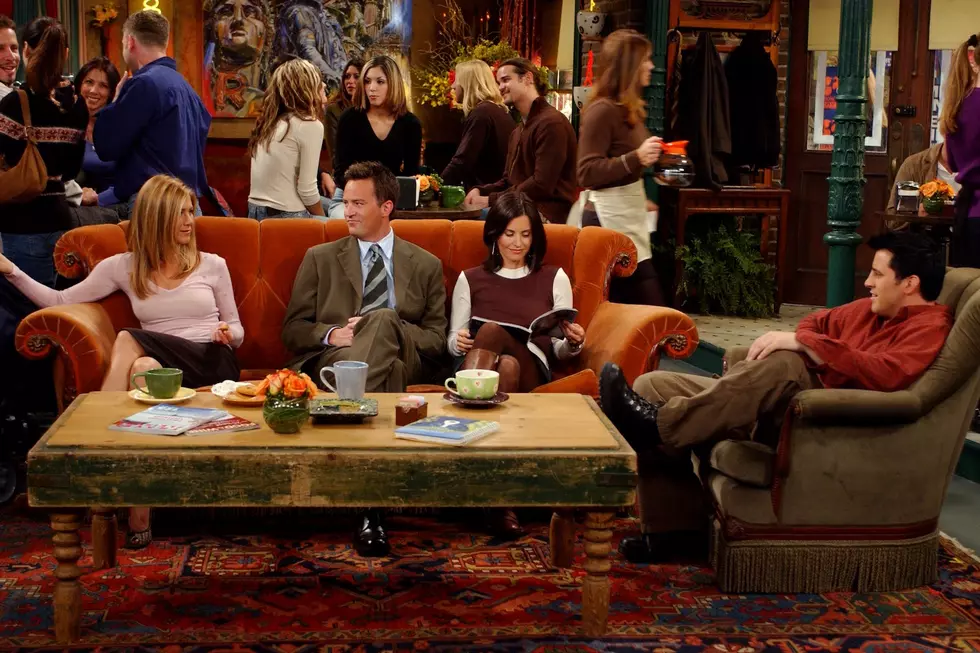 Friends Is Coming to Movie Theaters for their 25th Anniversary!
Warner Bros.
Not a lot is known right now, but it is true! The Friends TV show will be featured in movie theaters around the country! Why? Because this year is the 25th Aniversary of the show!
Jennifer Aniston, Courteney Cox, Lisa Kudrow, Matthew Perry, David Schwimmer, and Matt LeBlanc are going up on the big screen September 23, 28, and October 2, 2019! Where? At more than 1,000 theaters nationwide. According to EW,
Each screening will feature exclusive interviews and never-before-seen content.
There will be 12 episodes in all...which ones?
September 23: Pilot – ReDo, The One With The Black Out, The One With The Birth, The One Where Ross Finds Out
September 28: The One With The Prom Video, The One Where No One's Ready, The One With The Morning After, The One With The Embryos
October 2: The One With Chandler In A Box, The One With Ross's Wedding – Part 2, The One Where Everyone Finds Out, The One Where Ross Got High
They're calling it, Tickets for Friends 25th: The One With The Anniversary event go on sale August 16th. Check out FATHOM EVENTS to buy the tickets, or get on their mailing list.
Unfortunately, we don't know IF they'll be coming to Rochester, MN, however, almost all Fathom Events come to Minnesota, at least the Twin Cities, so if not Rochester, it'll be just an hour away and perfect for a get-away.
Listen to James Rabe 6a to 9a on Y-105 FM
More From Quick Country 96.5