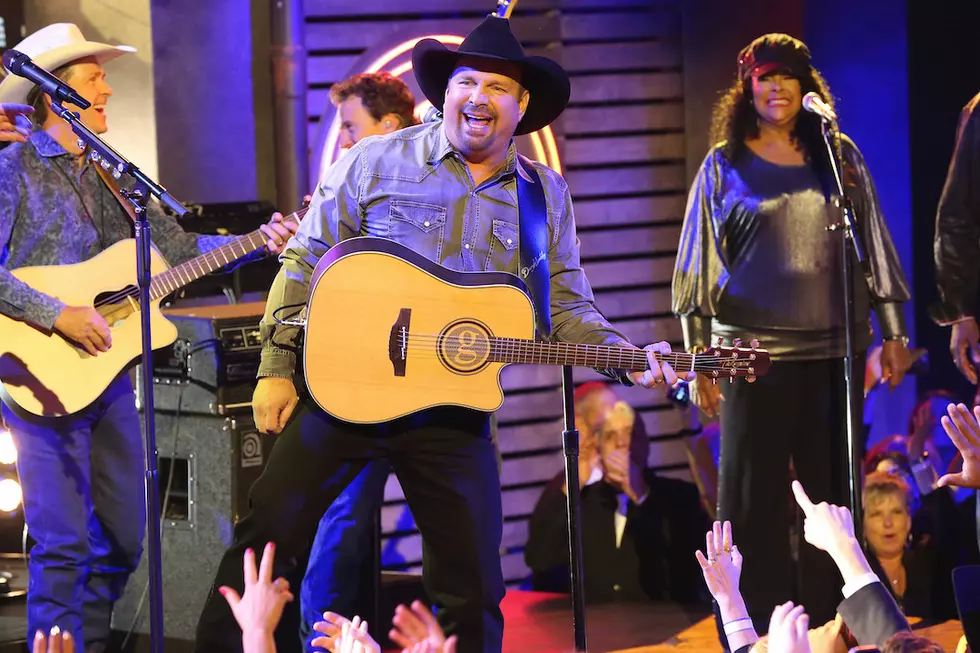 Garth Brooks Says He 'Isn't Done' With Chris Gaines Project
Terry Wyatt, Getty Images
Back in 1999, Brooks developed the Gaines character around a planned upcoming movie called The Lamb. He committed fully to the role: He grew out his hair, adopted a rocker aesthetic and even recorded a full album to serve as a soundtrack to the film. Gaines was even the subject of an elaborately detailed VH1 Behind the Music episode, which took fans behind the scenes and into the backstory of his (fictional, remember?!) life.
The Chris Gaines project ended as enigmatically as it began. The Lamb never came to fruition, and Brooks retired the Chris Gaines character, though country fans still have strong feelings both for and against the project. On the one hand, Brooks admits that his "ribs are still sore from getting the s--t kicked out of me for it," but on the other, the Chris Gaines experiment took on a legion of voracious fans. 20 years later, in 2019, Nashville hosted a GainesFest, complete with a tribute band and a look-alike contest.
In fact, fans may not have seen the last of Chris Gaines. Though Brooks has played down that aspect of his career history in interviews, a recent Tennessean article offers hope for a return to the character.
"Does the music still stand up to you? You bet your a-- it does," he reflects. "I'll put that music up against any music or anybody. That music is undeniable."
Then, he adds that there just might be more music where that came from. "The Gaines project isn't done," Brooks hints.
5 Reasons to Love the Chris Gaines Project
What Ever Happened to That Chris Gaines Movie Anyway?
More From Quick Country 96.5