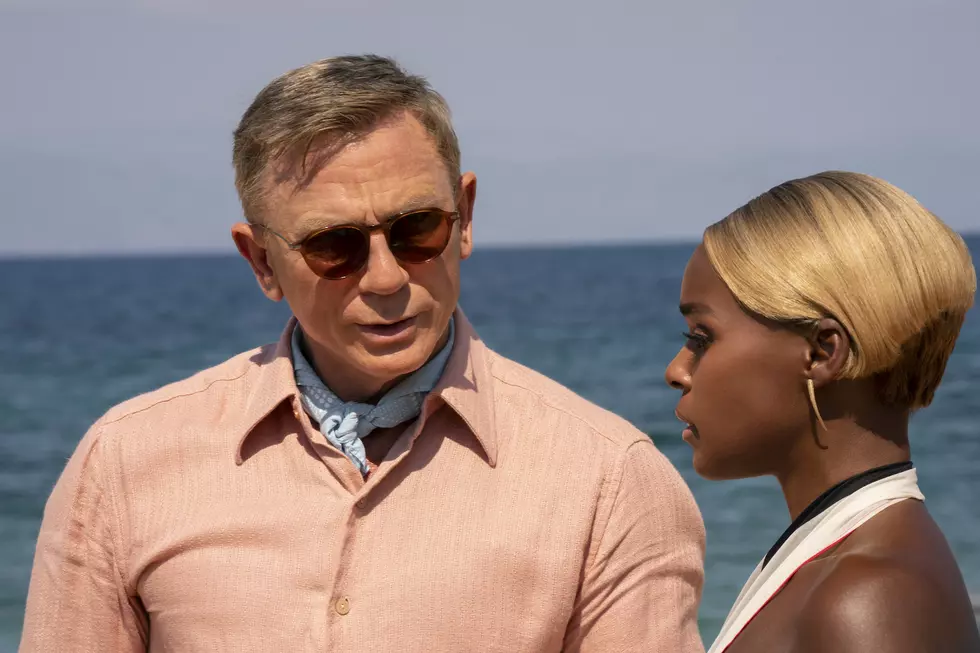 'Glass Onion' Is Already One Of Netflix's Most-Watched Movies Ever
Netflix
If you wanted to know why Netflix was so willing to fork over hundreds of millions of dollars for the rights to two Knives Out sequels, here is your answer.
After just 10 days on the streaming service, Glass Onion: A Knives Out Mystery has already cracked the top 10 list of the most watched Netflix films in the history of the company. Over the week between Christmas and New Year's, Netflix subscribers watched a total of 127 million hours of the film — more than triple the second-most-watched film on the service, Roald Dahl's Matilda The Musical (41 million hours viewed). And the third-most-watched film last week was the original Benoit Blanc mystery from writer/director Rian Johnson, Knives Out.
Netflix's other big new release last week, White Noise, was number four on the Netflix weekly top ten list, with 12.2 million hours viewed. That's barely a tenth of Glass Onion's total last week, but perhaps that's a good total for an adaptation of a bleak novel about an airborne toxic event? Here is the new most-watched films in Netflix history list:
The Most Popular Films on Netflix
These are the ten most popular films (in English), based on hours viewed in their first 28 days on Netflix. (The numbers come from
Netflix's official site
.)
Netflix measures the movies on this list by comparing their first 28 days of release on the service, which means Glass Onion still has another 18 days of eligibility to rack up many more millions of hours. Meaning it will likely wind up near or maybe even at the top of this list in a couple of weeks. In other words, they're going to want Johnson working on the next one of these Benoit Blanc movies as soon as humanly possible.
Meanwhile, the most-watched show on Netflix last week was once again the first season of Wednesday, which has now topped the list of the most popular shows on Netflix for six straight weeks.
The Worst Netflix Movies Of 2022
Netflix releases so many movies every year, they can't all be classics.
More From Quick Country 96.5