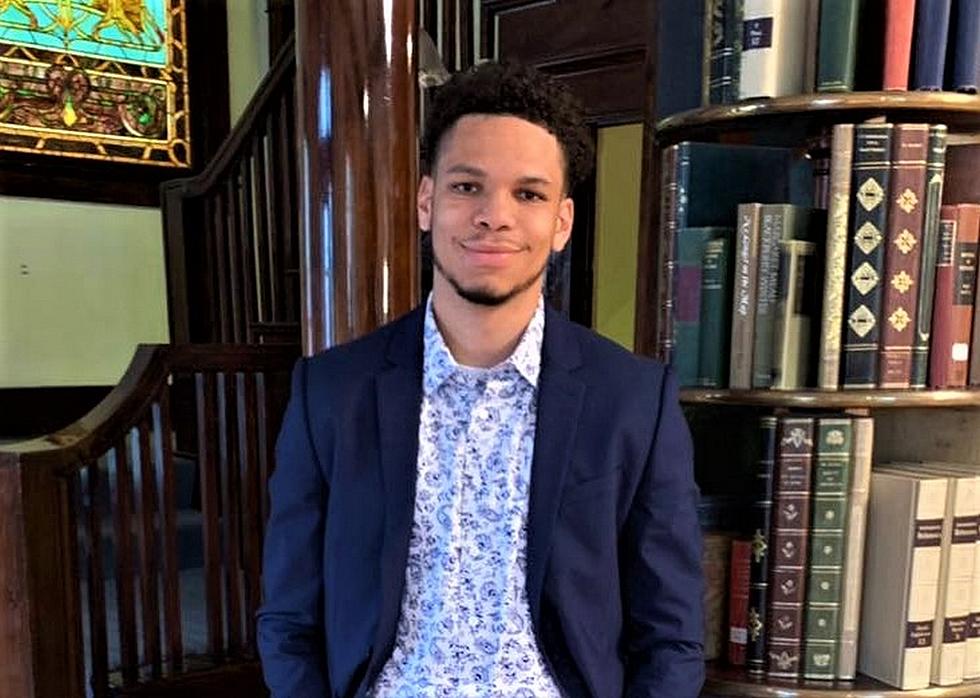 Guest Open Letter – 'In The Event of My Own Murder…'
CREDIT: Devin Gaskins
A friend of a friend sent this my way and I am certain it will soon be seen across the country. It is a must-read.
Who is Devin Gaskins? From the original sharer...
-He's 23
-He grew up in Idaho
-He is a Medical Student at one of the top schools in the country
-He is funny, polite, well-spoken, kind, and smart as hell
-He is the son of a woman who has been a friend and role model to me since I was a teenager
This was posted on Facebook (scroll down for link).
"In light of George Floyd's death and the falsified autopsy results that were initially released, I would like to make it clear in the event of my own murder what actually caused my death, and to describe to you what you are seeing when my execution is televised.
It is unclear at this time what event led to my death, as there are many mistakes I could've made to have caused it. I may have been asking a police officer for help. I may have been in my broken down car. I may have been leaving a party. I may have been out for a run. I may have been sleeping in my apartment. I may have been answering my phone.
My report may say I succumbed to cardiac arrest from the bullets that ripped holes in my heart. This is incorrect. Those holes had already existed. One was made in elementary school when a classmate refused to talk to me because her parents told her she must never speak with Black people. Another was made each time I was called a ni**er by members of opposing sports teams. Countless others were made by peers that denied my struggles out of discomfort at acknowledging their own privilege.
My report may say I died due to asphyxiation. This is also untrue. It was not my trachea, crushed under the weight of the officer's knee on my neck, or my lungs collapsing as my ribcage splintered against the asphalt that killed me. It was the suffocating atmosphere of a childhood of prejudice and isolation that constricted my airway. It was me, screaming until my throat was bloodied and my lungs were hollow, trying to be heard over those calling me a thug and the others shouting all lives matter that exhausted my breath. It was the noose that silenced my ancestors, which was fitted for my neck at the day of my birth and slowly tightened each day, that caused me to scream I Can't Breathe.
You will hear me cry out for my parents. I am not calling for them to save me. I'm screaming in heartbreak that their constant assurance that I was enough for this world was not enough to protect me from it. I scream in frustration that at 16 as I got my first car, my parents had no choice but to sit me down and tell me what to do if I ever got pulled over, so that I may make it back home alive. I scream out for my parents, because I know that they will be forced to repeatedly live out my final moments as they try to grieve. My struggling body will grow still on every television in America. My name, meant to be embroidered on a white coat, will instead be immortalized as a hashtag. My face will adorn signs, only to be placed in the trash when the next Black person is needlessly killed.
On the screen you will see me weeping; these are not tears from gas or pepper spray. You will see my shirt soak red. This is not blood leaking out of me. What you see seeping from every orifice of my being is my disappointment and rage. My disappointment at coming so close to beating a system designed to make me fail. My rage at knowing that my chance to make it in this world, to become a doctor, to become successful despite all the roadblocks in my way, is being stolen by murderers. Murderers who are too cowardly to conduct their hateful acts on their own and instead choose to hide themselves amongst the ranks of those who truly try to protect and serve us.
My autopsy report will list pre-existing conditions that caused my death. This will be the first truthful thing that you read. But know it was not a heart condition, a physical abnormality, or a toxin that killed me. My pre-existing condition was being born Black in America. I want it to be known that my death, at the hands of the police, was not due to the failure of my body, but the success of a systemically racist system.
Black lives matter. My life matters. Protests work. If these statements weren't true, the opposition wouldn't be fighting them so hard." --  (Devin Gaskins)
Listen to James Rabe and Jessica Williams Weekday from 6 - 10 AM on Y-105 FM
KEEP READING: How You Can Seek Justice for George Floyd and Support the Black Lives Matter Movement
Enter your number to get our free mobile app
More From Quick Country 96.5