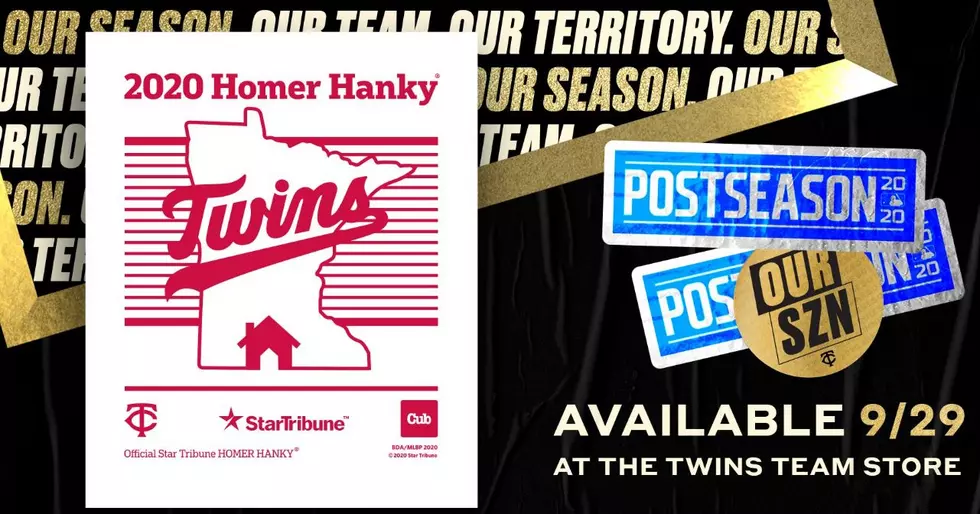 Here Is What The 2020 Homer Hanky Looks Like And How To Get One
Image Credit: @Twins via Twitter
It's back. The 2020 Homer Hanky is back this postseason to help cheer on the Twins while being socially distanced. This year's hanky harkens back to the hankies from 1987 and 1991, rather than the red hanky that came out last year featuring 'Bomba SZN' on it.
Enter your number to get our free mobile app
This season it doesn't matter as there won't be fans allowed in to the games at Target Field due to COVID-19. I like the look of the back to basics white homer hanky. It fits the lineage of past hankies while bringing some modern touches to it.
I like the outline of Minnesota and a classic Twins font. The red home on the bottom is in obvious reference to fans only being able to enjoy the games from home. It's a clean hanky.
Now my question is will it be a true hanky or will it be more towel-like like last year's red hankies? It's hard to tell from the photos that have been shown. Apparently, there are 20,000 hankies that were delivered to the Target Field Twins Store, and a limit of 20 per person. You can also get yours online through the Star Tribune, or at select Cub Foods Stores.
STAR STRUCK: See Where These 15 Celebrities Went to High School in Minnesota
More From Quick Country 96.5