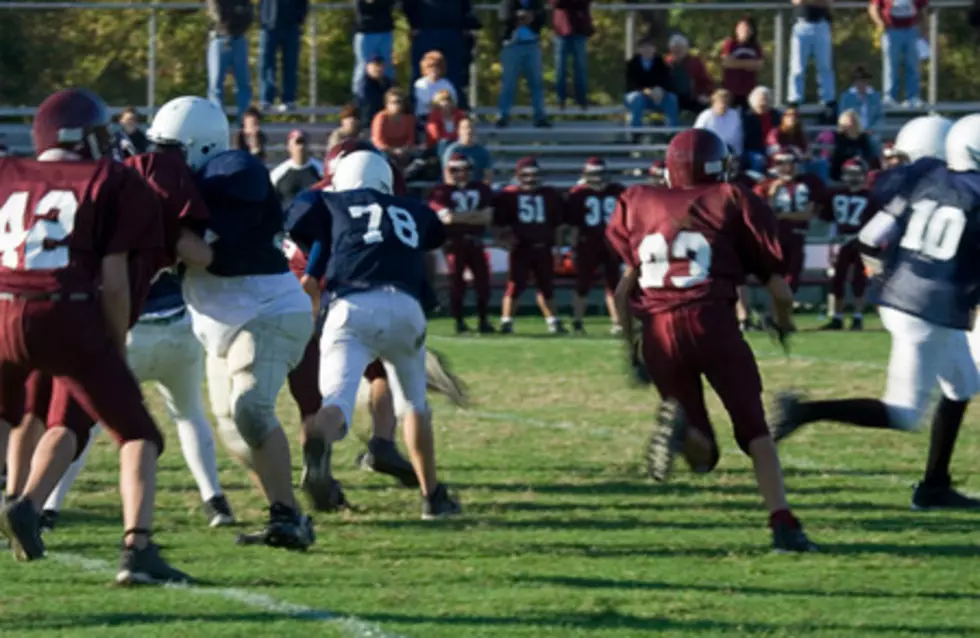 High School Football Could Come Back Yet This Fall in Minnesota
ThinkStock
Enter your number to get our free mobile app
There's been talk that the Big 10 football season might be restarted, and now there's also talk that high school football might also happen later this fall in Minnesota as well.
The ongoing coronavirus pandemic has changed just about every aspect of our lives since it the outbreak hit the U.S. back in March. We shut just about everything down for nearly two months. And, while some things started to get back to normal this spring and summer, fall high school sports seasons looked like they were also going to be a victim of the outbreak.
There's now talk that the MSHSL might be about to reverse that decision and actually allow high school football yet this fall in the Land of 10,000 Lakes. That's the word from this CBS-Minnesota story that says after a workshop Tuesday with health officials and local school district officials, the MSHSL could meet as early as Friday to discuss bringing back both football and volleyball this fall in Minnesota.
The story says that, if approved, football games could start around Oct. 2, and volleyball matches could begin two weeks later. Now, keep in mind, there's still been no OFFICIAL word from the MSHSL, but longtime WCCO-TV sports guy Mike Max (who also did an incredible job reporting from the middle of the riots unrest in Minneapolis back in May) confirms that MSHSL officials are at least mulling over the possibility of bringing those two sports back yet this fall.
GET IN THE MOOD: 10 Images That Scream Fall in Minnesota
More From Quick Country 96.5