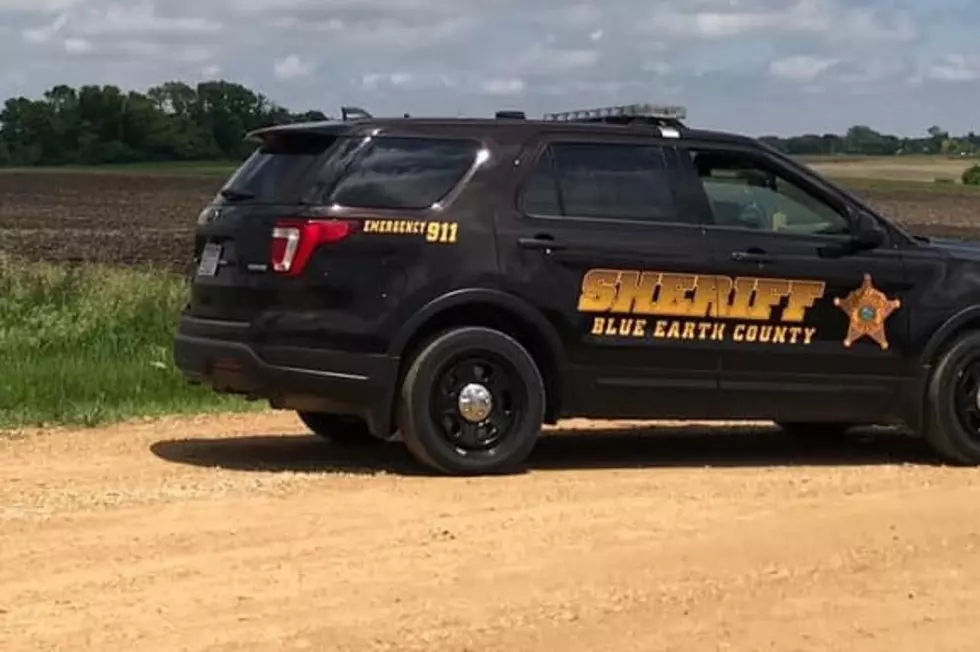 High Speed Chase in SW Minnesota Ends in Head-on Crash
Blue Earth County Sheriff's Office photo
Sleepy Eye, MN (KROC-AM News) - A high-speed chase yesterday in southwestern Minnesota ended when a pickup driven by a suspect in an assault crashed head-on into a semi-truck.
The Blue Earth County Sheriff's Office says the pursuit began near Sleepy Eye after deputies located a 34-year-old man accused of striking an elderly man with a hammer and he sped away at speeds of around 100 mph. A news release says the pursuit ended when the pickup smashed into the front of a semi-truck that had pulled over on the shoulder of a highway about 7 miles south of New Ulm.
The Sheriff's Office says the suspect, identified as Brandon Mcmmurtrey of Evan Minnesota, had to be extricated from the wreckage following the crash and is hospitalized in serious condition. The 83-year-old victim of the hammer attack at a residence in rural Good Thunder is hospitalized in stable condition.
News Update:  State Patrol Says Alcohol Involved in Injury Crash Near Kellogg
Million Dollar Mansion Located in Rochester's Pill Hill Neighborhood
The house below is located at 930 8th St SW in Rochester, Minnesota, It is described as one of the "most sought after" properties in town, but has been on the market for over 80 days, so maybe the price is just a little too high for potential buyers. The home was constructed in 1922 and is listed for more than $2-million.
More From Quick Country 96.5