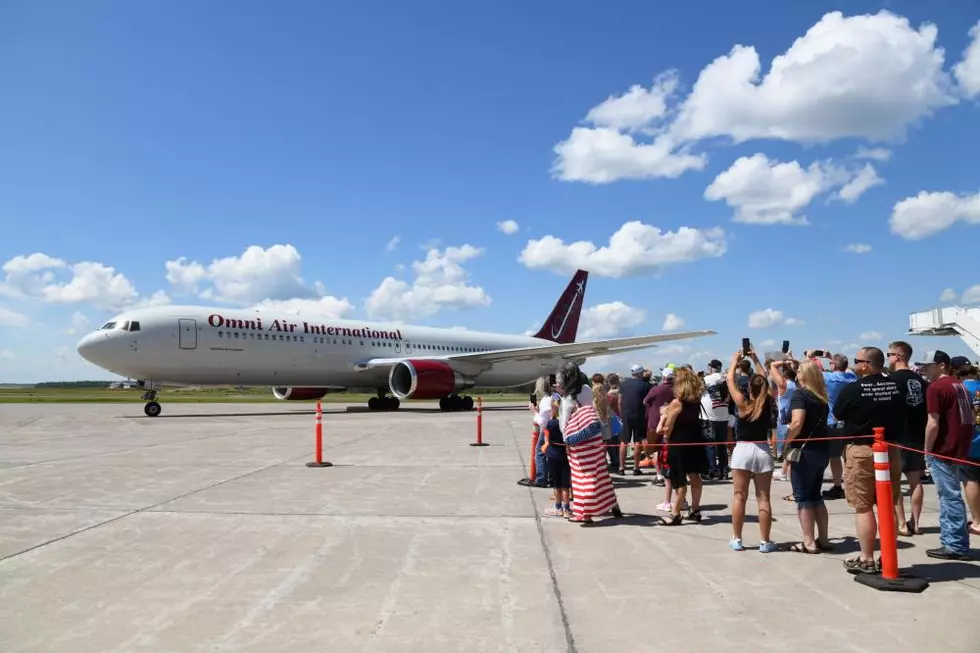 Hundreds of MN National Guard Airmen Return Home From Middle East
U.S. Air National Guard photo by Senior Master Sgt. Ralph Kapustka
Duluth, MN (KROC-AM News) - Around 250 members of a Minnesota National Guard Unit have returned home after spending nearly 4 months deployed overseas.
The Airmen are with the 148th Fighter Wing based in Duluth and arrived back in Minnesota today and yesterday after participating and Operation Inherent Result while stationed at an airbase in Saudi Arabia. According to a Minnesota National Guard news release, the unit and its F-16 fighter jets flew over 700 sorties involving more than 4400 flight hours.
Those flight hours included training missions with the Royal Air Force of Oman in May and participation in a joint exercise with the Egyptian Air Force last month.
"The Bulldogs were extremely effective in the U.S. Air Forces Central Command," said Air Force Col. Chris Blomquist, the 148th Fighter Wing's Commander. "They provided air power to the U.S. Central Command and partnered with regional air forces to increase capability and interoperability in the area."
A news release says approximately 500 Airmen with the 148th Fighter Wing have been deployed to 10 countries this year for tours that ranged from 4 to 6 months. All of the 148th Airmen are expected to return to their Minnesota base in the next week or two.
Rochester Firm Fined For Temporary Worker Visa Program Violations
TRIBUTE: 29 U.S. Service Members From Minnesota Killed During the War in Afghanistan
After 20 years of war, 29 men and women from Minnesota made the ultimate sacrifice in Afghanistan while serving our country during Operation Enduring Freedom.
Scroll through the photos below and pay tribute to our fellow Minnesotans who served with valor.
More From Quick Country 96.5