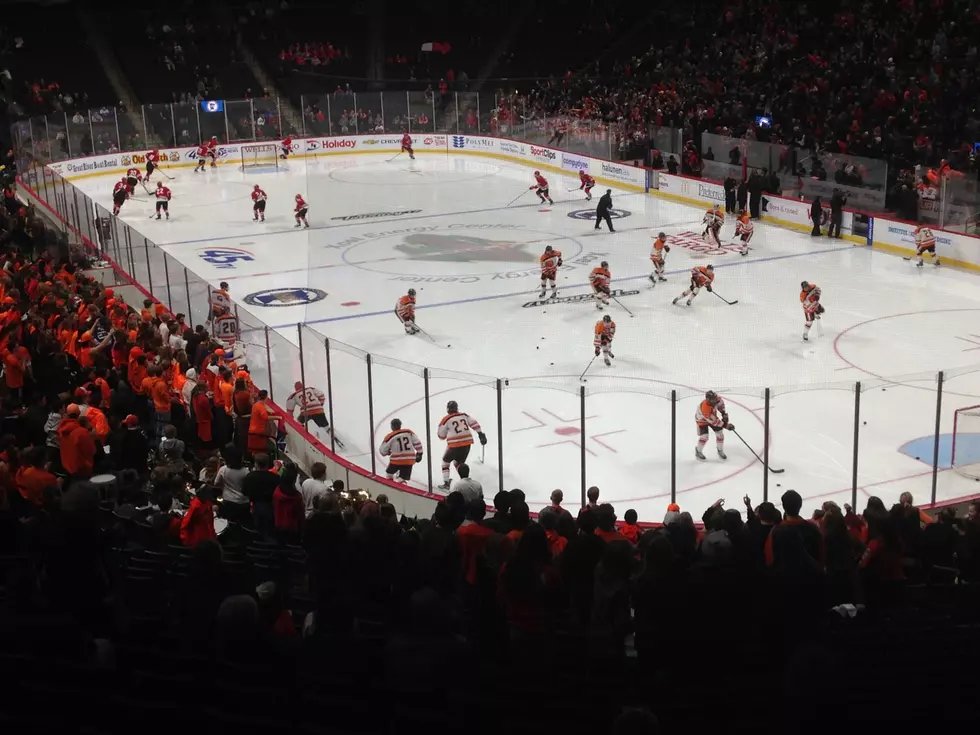 Is Minnesota Still the 'State of Hockey?'
Roy Koenig/Townsquare Media (file photo)
A new ranking just out from wallethub.com only puts St. Paul 18th on a list of the "Best Cities for Hockey Fans." Several other Minnesota cities, including Minneapolis, Duluth, Mankato and Bemidji also make the list of 73 cities. But with Minnesota's highest ranking town barely landing in the top 20, it begs the question, "Is Minnesota still the 'State of Hockey?'
The folks at Wallethub only considered professional and college hockey. I imagine that including high school and youth hockey would have given Minnesota an unfair advantage, but that's just speculation on my part.
The rankings are based on 21 keys metrics centered around the success of NHL and college teams. Boston, MA earned the top ranking with the rest of the top five being Detroit, MI; Pittsburgh, PA; New York, NY; and St. Louis, MO.
Mankato was recognized as the Top Performing men's program in Division I. St. Paul's Xcel Energy Center was top five for seating capacity. In most years, it's fun to see the attendance at the Minnesota State High School boys hockey tournament compared to NHL games in other cities on the same nights.
Enter your number to get our free mobile app
NEXT UP: Which is Your Favorite MN Sports Venue?
When You Are Having a Bad Day, Just Read These
Life isn't always perfect and we all are going to have bad days. On those days when you could use some cheering up, just look through these quotes that were found on some Hall's cough drops. They helped bring a smile to my face when I needed one and I'm sure there is one in the list that will do the same for you.
15 Stunning Countries Where Vaccinated Minnesotans Can Travel Right Now
2020 was a rough year for us travelers. If you're looking for an incredible vacation in another country, these are 15 stunning countries where fully vaccinated people from Minnesota and the rest of the United States are allowed to travel. There are more countries than these 15 that are allowing vaccinated travelers. My sources for this list include
AFAR.com
, Travel+Leisure (
1
) (
2
),
Forbes
, and
Thrillist
. There are many regulations in place and they're all different in each country. So before traveling, make sure you check the country's rules, regulations, and what type of forms you will need to enter.
Enter your number to get our free mobile app
18 Annoying Things that People in the Midwest are Doing
You know those Post-it notes that you used to put up on your mirrors or around your house to remind you of different things. Well, some people in Minnesota, Iowa, and Wisconsin could use a whole pile of those to put up all over their world because they need some refreshers on a few basic things. Most are about driving but there are a few other moments in life that you'll realize annoy you too.
More From Quick Country 96.5