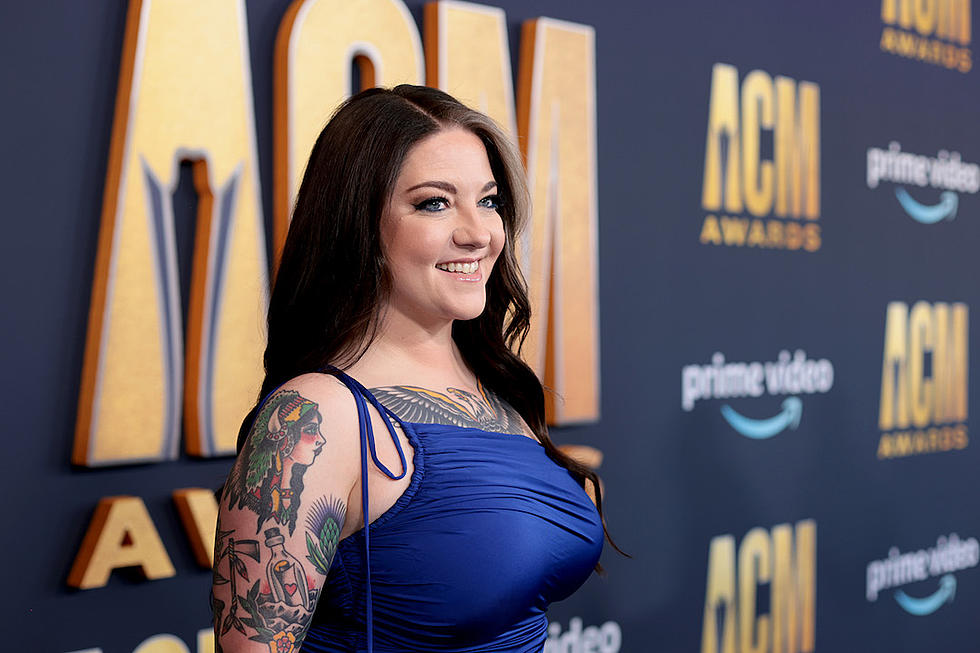 Ashley McBryde Reveals Her Parents' Reactions to Her Autobiographical 'Learned to Lie'
Jason Kempin, Getty Images
Novelist Anne Lamott once said, "If people wanted you to write warmly about them, they should have behaved better." That may be so, but that doesn't make it any less challenging to show your parents the lyrics you wrote about difficult parts of your childhood, knowing that it could cause them pain or unearth latent family conflict.
Still, Ashley McBryde is fiercely committed to lyrical truth-telling. Her new album, The Devil I Know, digs into the singer's complicated childhood: Her song "Learned to Lie" traces her habits of seeking out dishonest relationships back to her parents' dysfunctional communication style, which she witnessed growing up.
"I must've heard my mama tell my daddy / That she was tired, because babies make you tired / But deep down she was just unhappy," McBryde sings in the first verse. As the lines unfold, she remembers her dad's absence at the dinner table, when he "said he was working late / But he was working late / Fogging up the windows of an '89 Sable."
"I hate how easy it comes / I wish I'd learned to love the same way I / Learned to lie," she confesses in the chorus.
In conversation with Taste of Country Nights, McBryde fielded a question about whether her parents have told her what they think about the song.
"I don't know that my dad's ever heard it. Or that he owns a radio. He's just that kinda guy," she says. "[He] lives under a rock and it's beautiful there."
But McBryde's mother listens to every song she releases, and the singer says she wanted to talk through the lyrics with her mom herself — before "Learned to Lie" became available to the general public.
"I FaceTimed her and talked her through the lyrics. Because being blindsided by that song would have been really painful. It would have seemed like I was coming at her," the singer says. "But I'm proud of the way I was raised, even though some of that wasn't beautiful. I talked her through the lyrics and she was like, 'Yeah, none of it's untrue.'"
Sharing your truth about how you grew up is cathartic in its own right — but on this album, McBryde also opens up that chapter of her childhood for the sake of listeners who might have similar stories.
"I go back to: If I feel this way, I'm not the only person that feels this way," she reasons. "So, there are other people that feel this way that maybe have a harder time putting their finger on what it is."
The Devil I Know came out on Friday (Sept. 8).
25 Modern Female Trailblazers Who Changed Country Music
Following in the footsteps of game-changing legends like
Dolly Parton
,
Reba McEntire
and
Loretta Lynn
, these 25 modern-day country acts continue to push boundaries and shape the country music landscape. Whether they're experimenting with musical style and sound, fighting for equality in the genre or broadening the path for the women coming to country music after them, these trailblazers are downright inspiring.
More From Quick Country 96.5