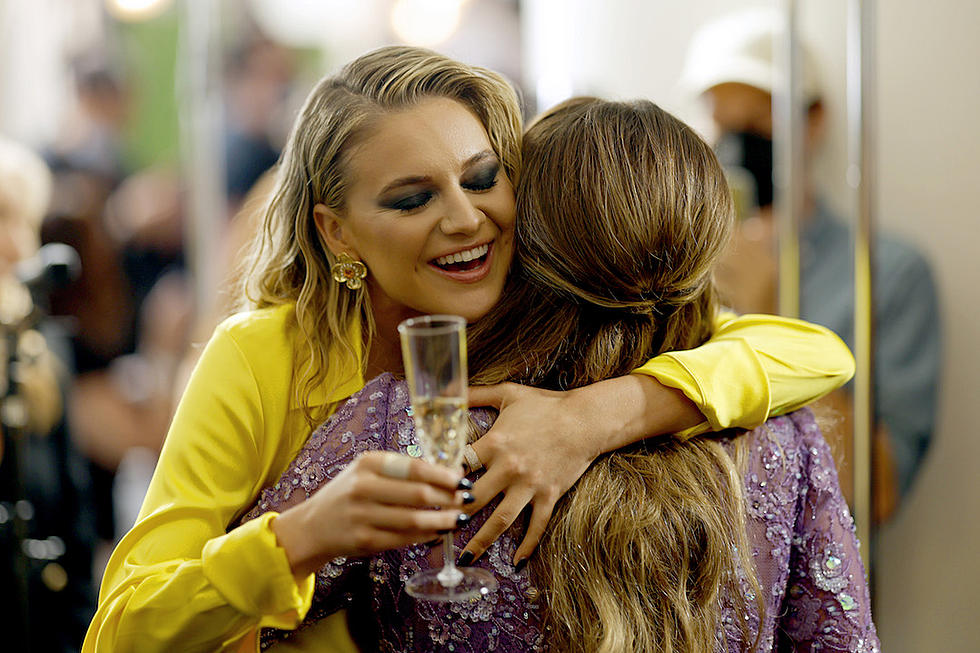 Carly Pearce Got to Return a Big Favor When Her Pal Kelsea Ballerini Got Divorced
Brett Carlsen, Getty Images for CMT
When Carly Pearce filed for divorce from her fellow country star husband Michael Ray in 2020, Kelsea Ballerini was there to offer a shoulder — and some sound advice. It was Ballerini who helped Pearce reframe the shame she felt about the dissolution of her marriage, pointing out that if Pearce opened up about her experience, she would help countless listeners going through similar difficult times.
Pearce took that counsel to heart, and the result was 29: Written in Stone, a cuttingly honest musical project that documented her grief and growth through the process of ending her marriage.
Just a couple short years later, that story has a new chapter: Ballerini has since filed for divorce, too, from her artist husband Morgan Evans. Ballerini released her own Rolling Up the Welcome Mat EP, a project every bit as starkly honest and authentic as 29.
As they navigate their two very public divorces, Ballerini and Pearce have been in constant contact, Pearce explains to Taste of Country Nights' Evan Paul in a new interview.
"I think Kelsea was one of the very first people that I told I was filing for divorce, and I was one of the first people she told when she was filing," the singer reveals, explaining that her support role during Ballerini's marital split gave her a chance to return the favor her friend had paid her two years prior, during her own breakup.
"It's hard to go through things like this publicly, and she gave me a lot of confidence back when she didn't even know that this was gonna be a part of her story, too," Pearce shares. "So it's been a really interesting full circle moment for me now to kind of boost her up and tell her that she can do it."
The singer adds that she's proud of how her friend has risen to the challenge.
"I'm proud of her for just laying it all out there and doing what she needed to do to get through a season of her life that's very hard to do in the public eye," Pearce says.
The two singers have come together in the fun moments, too: Pearce has a vocal feature on "You're Drunk, Go Home," a playful anthem to the single life on Ballerini's September 2022 Subject to Change album. Also featured on that song is Kelly Clarkson, another musical great who has gone through a public divorce over the past few years.
Carly Pearce at Ryman Auditorium in Nashville
More From Quick Country 96.5