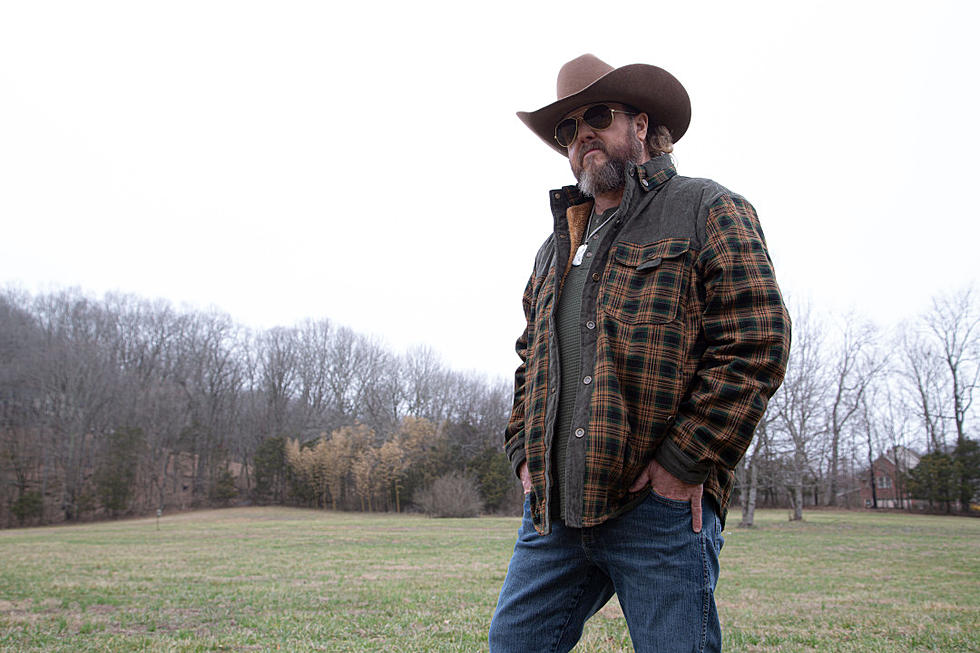 Colt Ford Opens Up About New Album, New Fiancee and a New Health Battle: 'There's No Cure for This'
Goldy
Colt Ford hasn't felt this good in a long time.
"I've gotten in a lot better shape, and I just feel great," Ford tells Taste of Country. "My life is in a great place. I'm getting married in October. I found my person. And I'm just as happy and excited as I've ever been about music, which is kind of hard to believe. I feel like I'm not even done making my best music."
It's a promising thought, considering that the music on the country-rap icon's new album just might be some of his best yet. His first full-length studio album in three years, Must Be the Country is a 24-track country barnburner that brings the heat Ford has long been known for. Kicking off the album is its title track, which has the Georgia native collaborating with fellow country artist Dillon Carmichael.
"It's a true duet," Ford says of "Must be the Country," a hit-the-steering-wheel romp written by Michael Ray Carter, Cole Taylor, and Chase McGill. "It doesn't feel like a song featuring somebody. It really has a kind of a late '90s, early 2000s Brooks & Dunn kind of feel."
It's also a song that Ford hopes help him turn one particular corner professionally.
"I've never had a song in the Top 40," he says, laughing the almost unbelievable stat. "I've never had a song on that chart. I'm got a bunch of them platinum records, but still, I've never had that. I'm still trying."
He draws in a deep breath.
"I grew up on radio," continues Ford, who burst onto the country music scene in 2008 and has stayed there thanks to songs including "Country Thang" and "She Likes to Ride in Trucks."
"My dad is 87, and I'd love to have something on the radio one time where he could hear it, you know? I still try hard as ever, maybe even harder. You know, maybe this one breaks through. I don't know."
And if this one doesn't, another one will, as Must Be the Country is packed to the brim with the sound that once made Ford a trailblazer, and now solidifies his place as one of country music's most recognizable voices. But little does anyone know what Ford has truly been through as of late.
"Last year I got diagnosed with an autoimmune disease called Myasthenia Gravis," admits Ford, who has also battled eye cancer in recent years. "it's been tough. The last year quite honestly got really hard for me. It's a disease and there's no cure for this."
Colt goes on to say that Myasthenia Gravis is an autoimmune disease that "affects the muscles in your face, your eyes, and your throat. It hadn't really affected my throat, but it really affected my eye. I had no control over my right eye. It really messes with your vision. I could see perfectly out of either eye, but then I would look together and I'd see three of you and you would be melting together like a lava lamp."
He lets out a laugh, but the severity of the situation hangs in the air. In fact, Ford admits that this time last year, the physical condition he found himself in took him down a dark road mentally.
"During the month of July last year, we played 20 shows, and I was averaging 17 hours a day of sleep," says Ford, who has writing credits on Jason Aldean's No. 1 hit "Dirt Road Anthem" and Brantley Gilbert's No. 1 hit "Country Must Be Country Wide."
"There is a terrible fatigue factor that comes from it. They say there's no cure, but this doctor has me on these supplements that are really helping me. I'm in a dang better place than I was."
The avid golfer couldn't even play golf for a time.
"Golf has always been such a passion for me having played professionally, and I would do that on the road," he says. "That was my escape. That was my relaxation. Then all of a sudden, I couldn't do that at all. Just thinking of going to the golf course made me nauseous because it just caused me so much anxiety."
But now, he's golfing again. He's fought through the depression, and he's seeing the bright spots of life again.
"I'm a people person," concludes Ford, who's currently on his Must Be the Country North American tour. "I love being around people. And so, I had a lot of folks that love me and that supported me and pushed me to get through it. I feel like I'm on the other side. I've gotten out of that hole now, and I ain't going back down in it."
100 Greatest Country Albums of All Time
Here are the 100 best country albums to come out, ever.
More From Quick Country 96.5