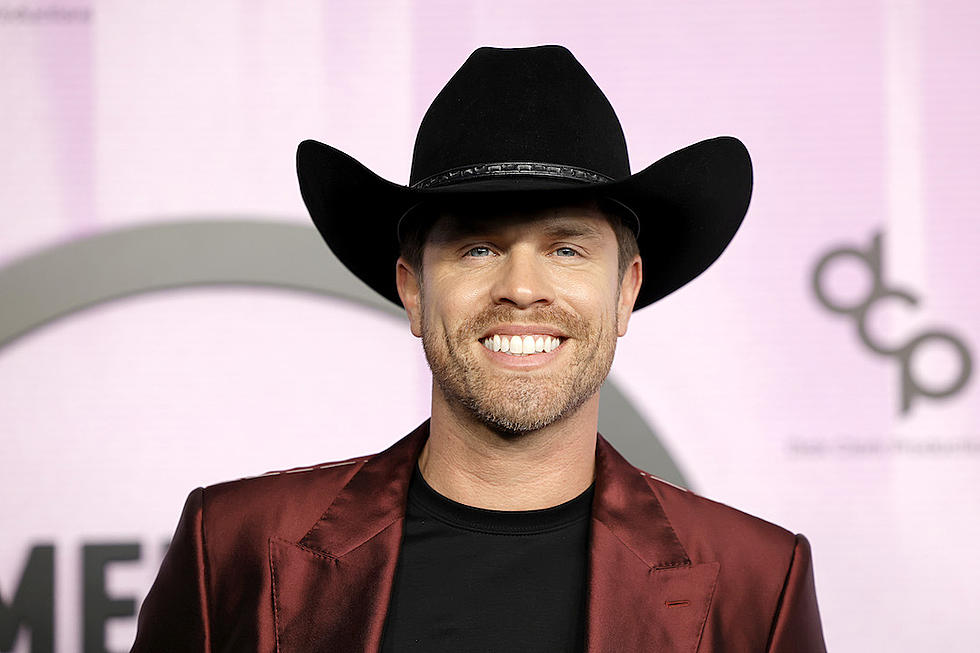 Dustin Lynch's Next Album Asks Tough Questions About Why He's Still Single
Frazer Harrison, Getty Images
Dustin Lynch's upcoming sixth studio album, Killed the Cowboy, promises to be his most relentlessly honest and self-inquisitive project to date.
In its songs, he asks himself tough questions about what it means to still be single in his late 30s. He wonders why he hasn't settled down and gotten married yet, and questions whether he's subconsciously choosing a road less traveled over a more conventional domestic life.
"When I'm off the road and working on my farm, I have a lot of inner dialogue. It's a boxing match inside of me, between living in the moment and enjoying where I am, versus 'What's the best version of me five, 10 or 20 years down the road?'" Lynch says in a statement.
"Killed the Cowboy is that back-and-forth," he continues. "It's me asking myself, 'Am I okay? Or am I weird for not having found my person yet? Is she even out there?'"
The album is due out in late September, but Lynch has already shared the title track, a searingly lonely heartbreak song that points to a beautiful woman -- and the pain she causes -- as the cowboy's deadliest predator. "I know it wasn't the smoke / And it wasn't the drink / And I've got the proof / If you wanna know what killed the cowboy / A girl like you," he sings in the chorus.
Lynch -- who's gone through plenty of breakups of his own -- says he relates to the song, which was written by Devin Dawson, Anderson East and Jordan Reynolds.
"When I first heard 'Killed the Cowboy,' I was drawn to its haunting melody, and then I got to thinking about the lyric and realized, 'Damn, I'm this guy right now in my life,'" he relates. "Relationships can come in hot and heavy and then implode. But that heartbreak, in a weird way, also makes you feel alive, to have another person move you like that."
Altogether, Lynch's new album will feature 12 tracks, one of which -- a song called "Chevrolet" -- is a duet with Jelly Roll. The singer says he hopes Kill the Cowboy will speak to any fans wondering why they haven't settled down yet, or simply those whose lives don't follow convention.
"My hope is that this album finds someone who needs to hear it," Lynch explains. "I want Killed the Cowboy to embrace the single people of the world and lift them up, to let them know that you don't have to live a 'normal' life to still be happy in your own skin."
Killed the Cowboy is due out on Sept. 29. It's the follow-up to Lynch's 2022 project, Blue in the Sky, which includes his current single "Stars Like Confetti."
Dustin Lynch, Killed the Cowboy Track List:
1. "Killed the Cowboy" (Jordan Reynolds, Devin Dawson, Anderson East)
2. "Honky Tonk Heartbreaker" (Dustin Lynch, Hunter Phelps, Zach Crowell, Ben Johnson)
3. "George Strait Jr." (Dustin Lynch, Hunter Phelps, Jordan Reynolds, Andy Albert)
4. "Chevrolet (feat. Jelly Roll)" (Chase McGill, Jessi Alexander, Hunter Phelps, Mentor Williams)
5. "If I Stop Drinkin'" (John Morgan, Dallas Davidson, Kyle Fishman, Jordan Minton)
6. "Only Girl In This Town" (Devin Dawson, Josh Thompson, Kyle Fishman)
7. "Breakin' Up Down" (Hunter Phelps, Zach Crowell, Blake Pendergrass, Brent Anderson)
8. "Trouble With This Truck" (Dustin Lynch, Hunter Phelps, Ashley Gorley, Zach Crowell)
9. "Blue Lights" (Jameson Rodgers, Jake Mitchell, Brent Anderson, Hunter Phelps)
10. "Lone Star" (Devin Dawson, Jordan Reynolds, Alysa Vanderheym)
11. "Listen To The Radio" (Dustin Lynch, Hunter Phelps, Randy Montana, Ben Johnson)
12. "Long Way Home" (Dustin Lynch, Kyle Fishman, Andy Albert)
The Best Country Singer From Every State
Some states, like Oklahoma and Texas, are loaded with famous country singers. Others, like Nevada and Maine, are still looking for a real breakthrough artist. See the best and most successful country music artist from all 50 states, starting with
Hank Williams
and Alabama.