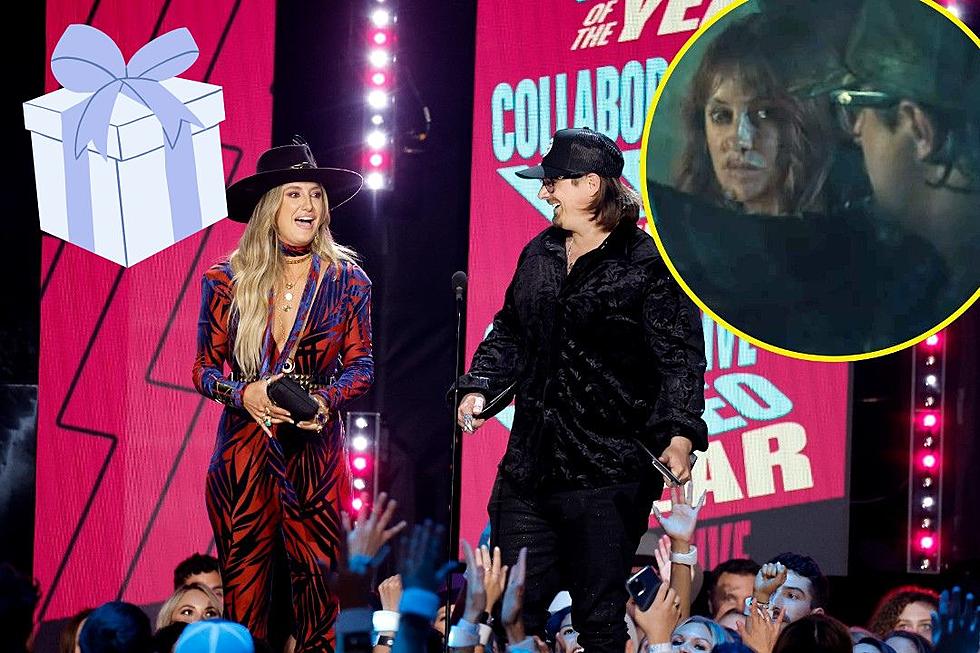 Hardy Bought Lainey Wilson the Perfect Gift to Celebrate 'Wait in the Truck'
YouTube / Jason Kempin, Getty Images
Hardy struck gold when he chose Lainey Wilson to be a part of his murder ballad "Wait in the Truck." As the song continues to rake in the awards, the singer-songwriter celebrated its success by buying a gift for his duet partner.
"It's a gun," Hardy Taste of Country ahead of the ACM Awards. "I got her a Judge because that line is, 'a Judge under the seat' — a Judge is a type of pistol."
"I never thought my day of justice / Would come from a Judge under a seat," is the line in the song Hardy is referring to, right after the narrator learns the woman in the story has been abused.
Another line refers to the 'hammer' dropping, when the narrator comes face to face with the abuser. The Taurus Judge features a mechanism that is cocked back before firing and is released when the trigger is pulled. The hammer is not always visible on a pistol, but it is a prominent piece of this particular pistol.
The "Give Heaven Some Hell" singer also reveals that he had had plans to personalize the barrel for Wilson, but he ran into a small problem.
"I tried," he says, before explaining, "So it has 'The Judge' written on the barrel. I sent it to a company to engrave it and they were like, the type of metal it won't receive a laser."
"It is sweet, it's super sweet," he adds.
"Wait in the Truck" was released on August 29, 2022 and became a No. 1 hit. The song recently won two ACM Awards, for Music Event of the Year and Visual Media of the Year for its haunting music video.
The video also took home Collaborate Video of the Year at the CMT Music Awards.
See Photos of All the Performances at the 2023 ACM Awards
More From Quick Country 96.5