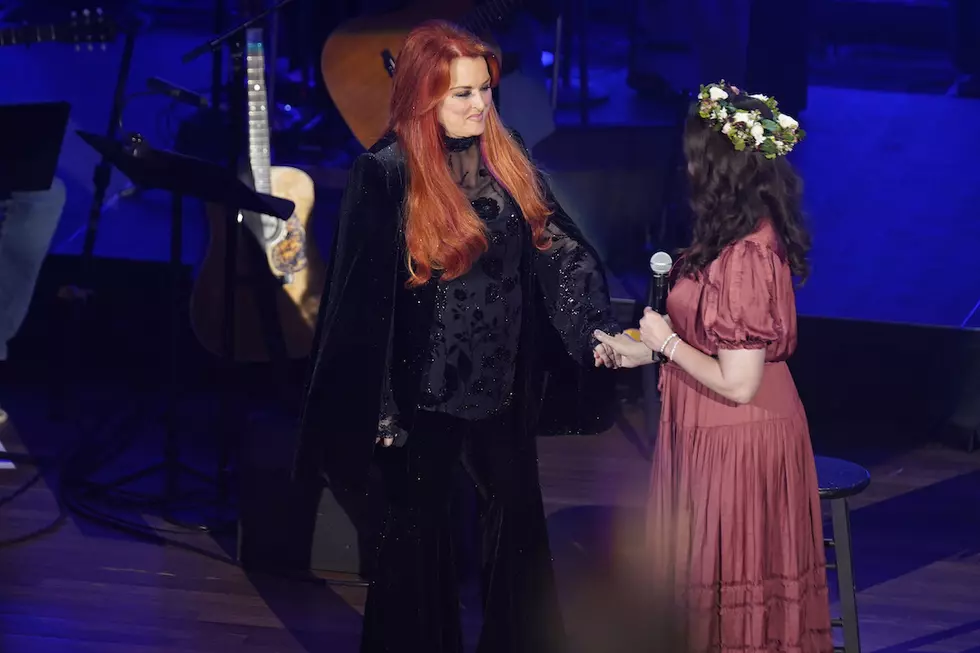 Naomi Judd's Death Brought Wynonna + Ashley Judd Together After Years of Estrangement
Mickey Bernal, Getty Images
Following Naomi Judd's death by suicide in April 2022, her daughter and the Judds band mate Wynonna Judd says she's an "orphan" — but that doesn't mean she's going through her grief without family support. The singer finds comfort in her husband of a decade, drummer Cactus Moser, and is also reconnecting with her sister, actor Ashley Judd.
Getting to reconnect with Ashley has been a bright spot in the midst of her grief. Before Naomi's death, the two sisters had been estranged for years, according to Entertainment Tonight.
In a new interview, Judd opens up about the hard, gratifying work that she and Ashley undertook in order to reunite.
"We [had] one of the most difficult conversations we've ever had," she tells ET. "And we got through it. And nobody was hurt."
Looking back at that conversation and the relationship that has blossomed in the aftermath, Judd underscores how special it is to find common ground with a sibling whose perspective and experiences are so different from her own.
"I thought it's a remarkable thing to have someone in your life that you're so different from but that you can meet somewhere in the middle, and it works. When you work it. And you're worth it," she notes.
In addition to her newfound family connections, Judd says she's leaning on music to help her through her grief.
"I don't know what I would have done [without music]. I wouldn't be alive, I don't think. It wouldn't be good. Let's put it that way," she says.
A large part of that musical healing has taken place during the Judds Final Tour, a trek that Wynonna and Naomi Judd first announced prior to Naomi's death. After losing her mother, Judd opted to continue the tour as planned in 2022, recasting it as a series of shows celebrating the Judds' biggest hits with help from special guests including Kelsea Ballerini, Trisha Yearwood, Little Big Town and more.
Thanks to fan demand, Judd added a 2023 leg to her tour, which will kick off Jan. 26 in Hershey, Penn. Ashley McBryde is the first special guest on deck to join the show.
In Memoriam: Country Stars Who Have Died in 2022
May they rest in peace ...
The Judds Best Songs - Top 10 Hits From Wynonna and Naomi Judd
The Judds have 14 No. 1 songs and dominated Duo and Group of the Year awards at both the CMA and ACM Awards during the 1980s. They also recorded several dozen great songs that never made radio. Here are their Top 10 songs ever.