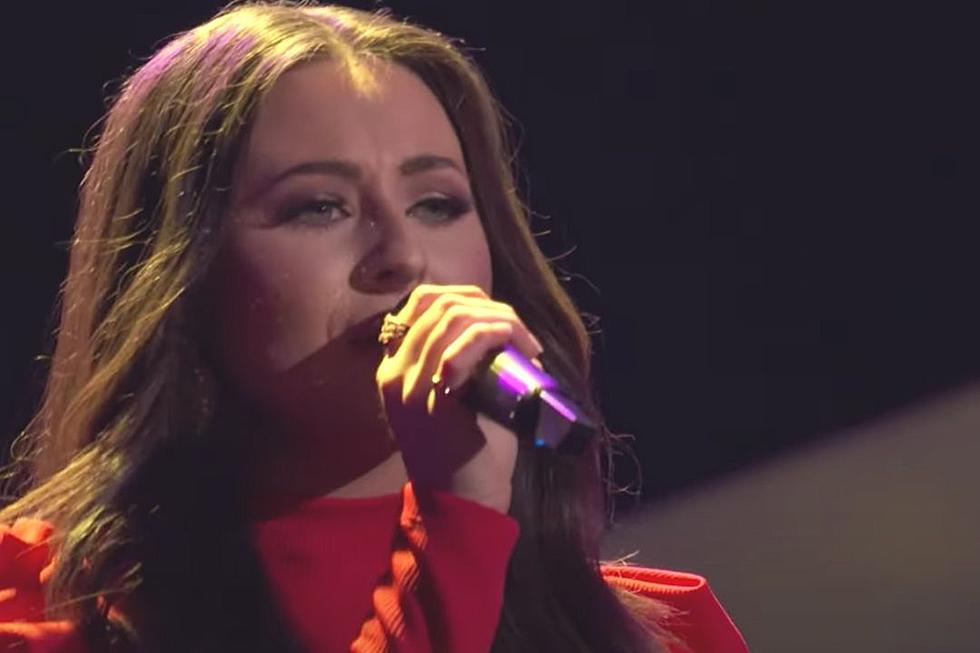 'The Voice:' Former Pageant Queen Advances With Blind Audition of a Faith Hill Hit [Watch]
NBC
Holly Brand may have ties to Blake Shelton, but she's about to begin new memories with his TV opponent, Kelly Clarkson. The 22-year-old former Miss Mississippi (2021) from Meridian, Miss., was one of the featured blind auditions on Monday night (March 6) during the Season 23 premiere of The Voice.
She earned a chair turn pretty quickly thanks to Clarkson, who slammed on her red button. Brand's honeyed vocals and bright tone on a fitting cover of Faith Hill's "Mississippi Girl" also landed her the option to choose a spot on Niall Horan and Chance the Rapper's team.
But in a surprise twist, Shelton — the show's resident country coach — didn't turn around for the singer, whose genre was right in his wheelhouse.
"What is wrong with you?" Clarkson said, questioning Shelton and pointing to his microphone. "Is this thing on?"
What made Shelton's decision to not turn his chair even more of an oversight on his part is the fact that he unknowingly shares a history with Brand.
"When I was 10 years old I got to open for you in concert," Brand informed Shelton. "That concert was like the moment I realized that I want to be an artist."
Brand then went on to show Shelton a photo she had brought with her that showed the two of them posing side by side, with Shelton's head nearly cut off in the pic. Shelton was shocked at the photo, and the story gave him and the rest of the cast goosebumps.
Despite not turning around for the singer, he did offer Brand some advice to pick Horan's team. However, she did not take Shelton's wisdom and instead chose to compete on Team Clarkson after hearing remarks from the panel.
"You remind me so much of my good friend Maren Morris," Horan said, name-dropping a country artist in hopes to score Brand for his team. "I've spent a lot of time in the States over the years. I have become very, very, very, very, fond of country music. Country always leads to storytelling. But your voice control was just unbelievable. I'm telling you we're gonna do big things together If you come with me. Please!"
"The whistle note took me out," Chance the Rapper added. "You have crazy control of your vocal range. I think if you get down with me, you are obviously going to win."
"Here's the thing. I love Maren, but I heard like a mix between Faith Hill and Carrie Underwood [in your voice]," Clarkson pointed out. "We don't have that kind of voice, right now in country music. I'm such a fan. I grew up on it. I definitely know a hell of a lot more than these two. And, since Blake is deaf, you can win with me."
After fetching Brand for her team, an excited Clarkson raved, "Holly is incredible! She has like a very cool tone. She's got range for days. I am stoked to work with her."
The Voice airs Monday and Tuesday nights on NBC.
Here Are the 10 Most Successful Country Singers from The Voice:
More From Quick Country 96.5