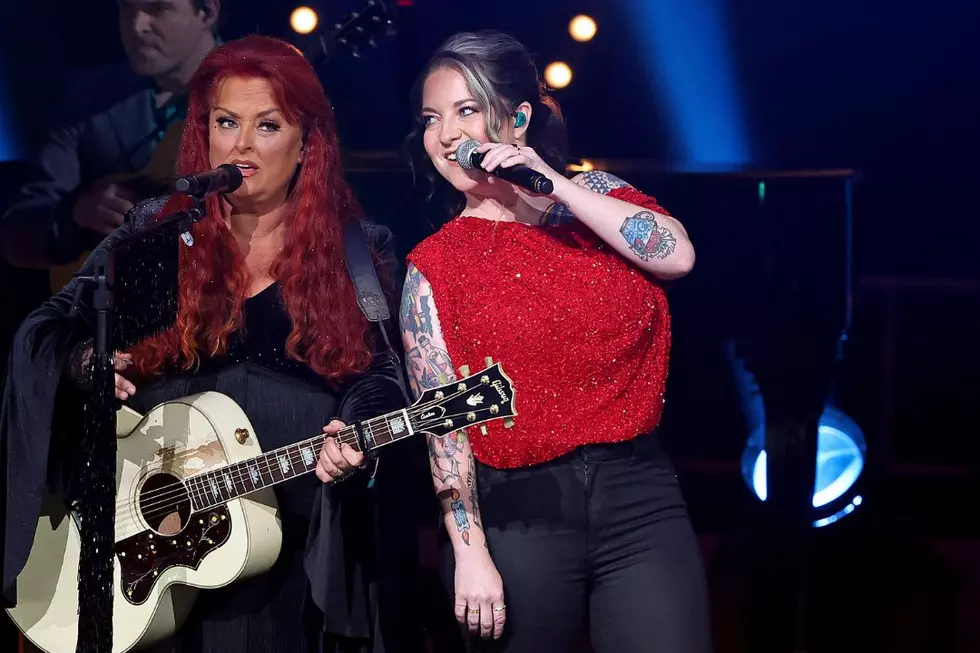 Wynonna Judd and Ashley McBryde Remind Us Why You Can't Eat at Everyone's House
Terry Wyatt, Getty Images
TikTok is full of everything from dancing dogs to troubling cooking tips, and Wynonna Judd and Ashley McBryde called out the latter in a recent humorous video.
The video is the result of a series of duets — a function on the app in which a creator can add something to another creator's video. In the original, a woman shares a cooking "tip" that involves biting a stick of butter and dropping it in a pan to prepare a meal, as is her unit of measurement.
This unorthodox practice caught the attention of a creator named Christopher Mills, who duetted the video with a straight face and simple message set to song: "You can't eat at everybody house."
In November, McBryde caught wind of the video and hilariously added harmony to Mills' song. And this week, Judd joined in on the fun, singing her own harmony and adding even more humor by using a stick of butter as a microphone. The end result is a harmonious cautionary tale about dubious cooking practices.
At the end of the video, McBryde says, "You gonna tell her?" after which Mills, from his original video, says, "It's called a butter knife."
Judd agrees with a simple, "Exactly." She shared the TikTok on Instagram and received a comment of approval from McBryde, who writes, "This is the best thing ever."
Wynonna Judd often shares updates and moments from her life with fans on social media. Earlier this month she showed support for McBryde and congratulated her for her induction into the Grand Ole Opry with a sweet post.
"She shows up for me, I show up for her," Judd says. "Congratulations to the newest member of the Grand Ole Opry, my sweet friend @ashleymcbryde. I am so proud of you!!!!!!!"
See the Top 50 Country Duets of All Time!
More From Quick Country 96.5