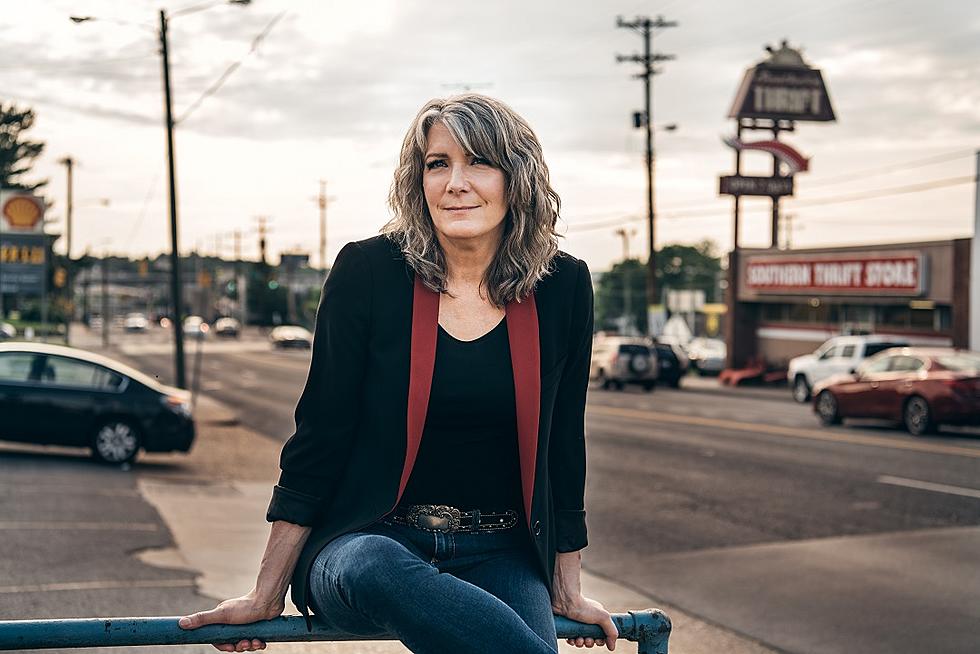 Top 10 Kathy Mattea Songs
Reto Sterchi
For over 30 years, Kathy Mattea has defined the role of a country traditionalist. Her 15 straight Top 10 hits released between 1986 and 1991 suited the airwaves at the time while pointing a mainstream audience to folk and bluegrass greats.
As country music changed over the years, Mattea gravitated back toward her West Virginia roots, resulting in her recent odes to Appalachian folkways. Along the way, she's introduced more fans of her late '80s hits to the sounds and social stances of home state legend Hazel Dickens and others more concerned with coal miners' plights than chart positioning.
Read on and reminisce about Mattea's commercial peak while rediscovering some of her greatest songs from the '90s to today:
10

"455 Rocket"

From 'Love Travels' (1997)

Mattea's voice suits this blend of rocking '90s country and classic gospel-blues. While many of the singer's best songs involve either her sociopolitical beliefs or equally turbulent matters of the heart, this one simply celebrates good music with lyrics about a car — proving Mattea can be like Hazel Dickens and Mustang Sally.

9

"Where've You Been"

From 'Willow in the Wind' (1989)

Not to put her artistic vision in a box, but soft, sentimental tales like this one define Mattea to many listeners. After all, she's one of the best song interpreters from a time blessed with Randy Travis, Patty Loveless and other peers and equals.

8

"Walking Away a Winner"

From 'Walking Away a Winner' (1994)

Just as Mattea matched her earlier neo-traditionalist peers, she thrived in the '90s as a belter of radio-friendly yet artistically deep anthems alongside Trisha Yearwood and others.

7

"Blue Diamond Mines"

From 'Coal' (2008)

While it's fun to stroll down memory lane and revisit Mattea's 20th century accomplishments, it'd be wrong to overlook her more recent material. This cut from 2008's Coal exemplifies her politically charged, folk-driven songs that lament the plight of Appalachian coal miners.

6

"Lonesome Standard Time"

From 'Lonesome Standard Time' (1992)

The fiddle-driven country hits of the time get crossed here with hints of bluegrass-gospel swing. It's a moving ode to country music, offering a much better-written nod to the past than today's namedrop-filled party anthems.

5

"She Came From Fort Worth"

From 'Willow in the Wind' (1989)

This incredible 1990 single, written by Pat Alger and Fred Koller and masterfully performed by Mattea, serves as a masterclass in country storytelling. Listeners meet a nameless lead character through a detailed snapshot of one moment in her life. Reba McEntire surely wishes she'd gotten first shot at this one, as it's in her wheelhouse.

4

"Walk the Way the Wind Blows"

From 'Walk the Way the Wind Blows' (1986)

Although many of Mattea's best songs introduced folk intellect and finesse to mainstream country, she often excelled with such honky-tonk throwbacks as this 1986 title track penned by bluegrass giant Tim O'Brien.

3

"Love at the Five and Dime"

From 'Walk the Way the Wind Blows' (1986)

This small-town tale of forbidden love and an untimely passing came to Mattea from one of the greats. Nanci Griffith wrote it for her folk-leaning 1986 album The Last of the True Believers. That same year, it became Mattea's first Top 5 country hit, with backup vocals provided by the legendary Don Williams.

2

"The Battle Hymn of Love"

From 'Untasted Honey' (1987)

Mattea and duet partner Tim O'Brien reach Emmylou Harris and Vince Gill levels of sweet sentimentality and storytelling depth with this modern classic. This Biblical analogy was written by two of the best songwriters of all time, Paul Overstreet and Country Music Hall of Famer Don Schlitz.

1

"18 Wheels and a Dozen Roses"

From 'Untasted Honey' (1987)

Mattea's greatest song represents more than one of the benchmarks of '80s country's neo-traditionalist boom. It adds humanity and heart to the genre's often cartoonish fascination with truck drivers. In addition, while other music videos for timeless songs look old now, this one, in today's terms, still hits you in the feels.
More From Quick Country 96.5