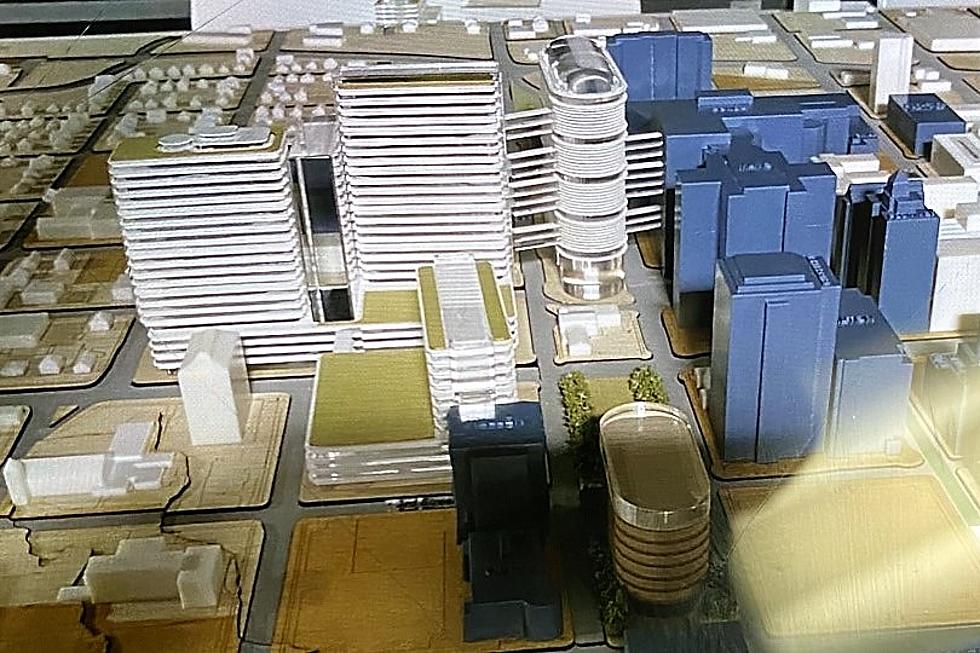 Details of Mayo Clinic Expansion Plans For Rochester Taking Shape
KROC News (Earlier mockup of Mayo Clinic plans)
Rochester, MN (KROC-AM News) - Mayo Clinic's revised five-year plan for downtown Rochester includes new medical buildings with square footage space that exceeds the size of the entire Gondola building.
A public hearing has been scheduled on Wednesday before the Rochester Planning and Zoning Commission on the revised plan, which encompasses at least a portion of what Mayo has indicated would be over $4 billion in investments to its operations in Rochester. Most of the changes to the five-year plan involve Mayo-owned properties west of the Gonda building.
The documentation submitted to the city does not include new renderings or drawings of the potential projects but indicates that Mayo is planning for the addition of nearly 1.7 million square feet of space for medical care at the current Ozmun Building site and the current Damon Parking Ramp. By comparison, the total square footage of the Gonda Building is about 1.6 million square feet. Overall, Mayo is planning for an additional 1.9 million square feet of space in downtown Rochester which includes some projects that are already underway.
The five-year plan includes the demolition of the Damon Parking Ramp and the Ozmun parking structure to make way for additional medical space, but also includes two new parking structures, one designated for Mayo Clinic patients and visitors and the other for Mayo Clinic employees. Overall, the five-year plan adds almost 190,000 square feet of space for parking.
Following the presentation to the Planning and Zoning Commission, the five-year plan will be forwarded to the Rochester City Council for another public hearing in October. Earlier statements from Mayo Clinic indicated the massive construction plan could be presented to the Mayo Clinic Board of Trustees for final approval before the end of the year with construction beginning in 2024.
The 10 Fastest Growing Cities in Minnesota
More From Quick Country 96.5