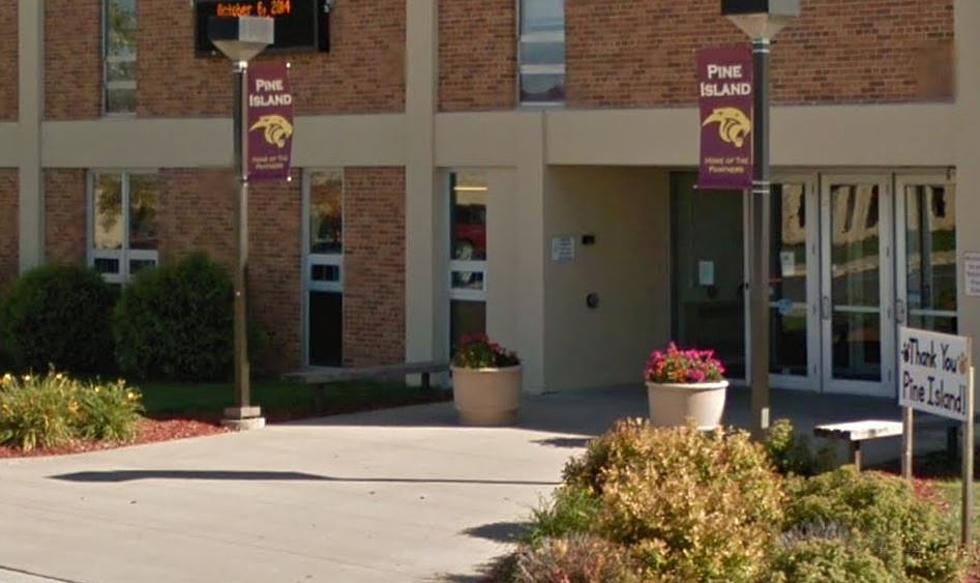 Former Pine Island Teacher/Coach Accused of Sexually Assaulting Student (Update)
google maps
Rochester, MN (KROC-AM News)- A former teacher and coach with the Pine Island School District is accused of raping a student. 
Rochester Police Captain Casey Moilanen said the student's mother reported the alleged sexual assault to police. Officers arrested the woman in connection with the reported sex assault on Thursday at her Rochester residence. 
Moilanen identified the former educator as 24-year-old Lindsey Schneeberger. Olmsted County Adult Detention Center records indicate she was booked into jail on suspicion of two felony first-degree criminal sexual conduct counts. 
Schneeberger was charged with three counts of first-degree criminal sexual conduct in Olmsted County Court on Friday morning. The charges accuse Schneeberger of raping the victim multiple times between April and May of this year at Schneeberger's Rochester residence. 
The Pine Island School District's website says Schneeberger taught middle school Physical Education and coached 7th grade volleyball before resigning in March of this year. She graduated from Winona State University with a Bachelor's degree in Physical Education.
"Sexual assault cases like this are always disturbing, especially when the victim is a juvenile. RPD is dedicated to investigating sexual assaults and ensuring justice for survivors. Throughout the investigative process, we work carefully and compassionately to help ensure prosecution while supporting victims," The Rochester Police Department said in a statement.
If you or someone you know has been sexually assaulted, resources are available for help. Visit the RAINN website (Rape, Abuse, and Incest National Network) or dial 800-656-HOPE (800-656-4673).
Pine Island Superintendent Dr. Tamara Champa did not immediately respond to a request for comment from KROC News.
Story updated to include charges and statement from Rochester Police. 
HAVE YOU SEEN ME? 25 Kids Missing From Minnesota
As of March 16, 2023, there are 25 children missing from across Minnesota that have still not been found, according to the
National Center for Missing and Exploited Children
. If you have seen any of them, or have any information on their whereabouts, please don't hesitate to call 911 or you can call the National Center at 1-800-843-5678 (1-800-THE-LOST).