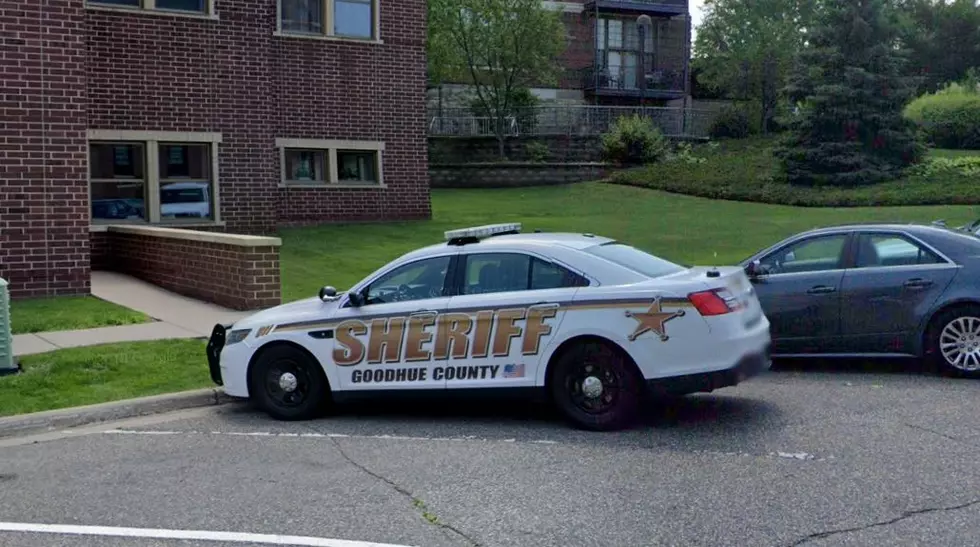 Goodhue County Sheriff's Office Takes Over Policing in Goodhue
Image credit: Google Maps
Goodhue, MN (KROC-AM News)- The Goodhue Police Department is no longer patrolling the city's streets. 
Earlier this month the city's police chief and the full and part-time officers serving under him resigned from their posts. The wave of resignations, which came  after the Goodhue City Council failed to address Chief Josh Smith's request to increase the amount of money paid to the community's police officers and to step up efforts to recruit new officers, took effect on Thursday. 
Last week, city leaders and officials from the Goodhue County Sheriff's Office reached an agreement for the sheriff's office  to provide police services to Goodhue through the end of this year. The agreement recently received final approval from the Goodhue City Council. The two government entities also agreed to hold further discussions about the Sheriff's Office potentially providing law enforcement services in Goodhue next year. 
Goodhue Mayor Mary-Ellen Buck assured council members during an emergency meeting earlier this month that ongoing cases within the city's jurisdiction will be handed over to Goodhue County and anticipates a smooth transition from the city to the county. She says the State Patrol can also provide coverage, pointing out that State Hwy. 58 runs through the eastern edge of Goodhue. 
Buck and council members expressed a desire to bring the police department back to Goodhue, however Buck described it as an uphill climb and pointed to the combination of Goodhue's current officer salary structure and the over 200 police officer openings statewide as something the city will have to overcome to restore its police department.  
Buck and council members discussed raising the city's funding for police officer salaries during the meeting. Buck says the city is working with the League of Minnesota Cities to chart a course to budget for a police department with higher officer salaries.
Counties with the Lowest Cost of Living in Minnesota
Stacker
compiled a list of counties with the lowest cost of living in Minnesota using 2022 rankings from Niche.
More From Quick Country 96.5