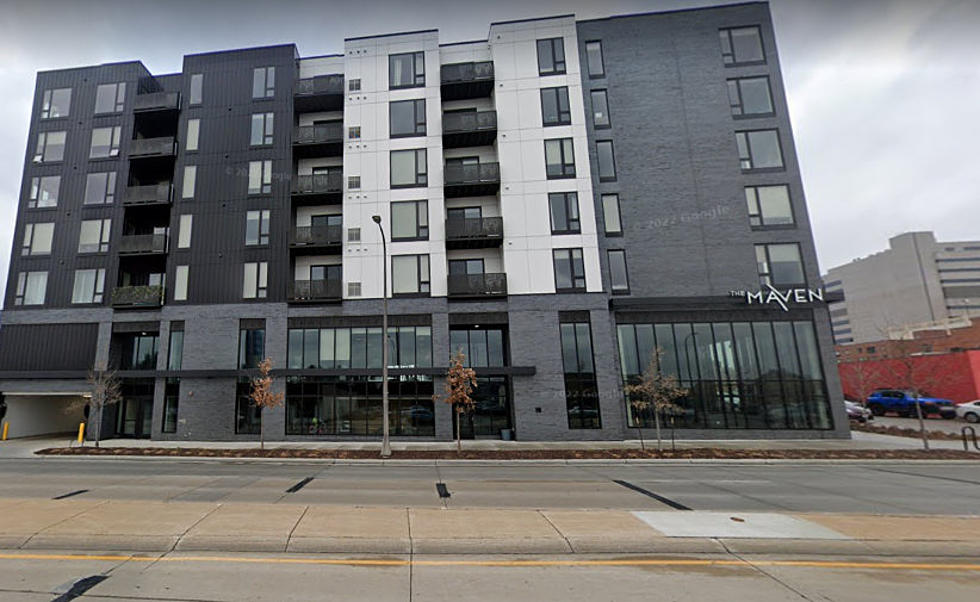 Wanted Twin Cities Man Accused of Rochester Apartment Burglary
Google
Rochester, MN (KROC-AM News)- A man with active arrest warrants in the Twin Cities is facing charges connected to a burglary reported at a downtown Rochester apartment complex. 
Charges filed Friday in Olmsted County Court indicate the Rochester Police Department responded to a burglary at the Maven Apartments in the 400 block of Broadway Ave. South on March 6. Officers were called to the complex by a maintenance worker who said two residents reported items missing from their vehicles. 
The responding officer reviewed surveillance footage which showed a man force his way into the building through a garage door around 5:45 a.m. on the day of the burglary report. He's seen forcing open another door then breaking into a bike storage room while carrying a blanket full of items. The footage shows the man taking a bike out of the storage room before leaving the building around 6 a.m., according to the criminal complaint.  
The responding officer found the suspect left the items he was seen carrying in a blanket behind. Staff Members at the apartment complex reported a garage door opener missing that they said can be used to access other apartment complexes. The damage to the doors forced open during the burglary was estimated to be over $1,000, the charges say. 
The responding officer shared surveillance photos from the burglary and the suspect was identified as 39-year-old Marcus Archie. Police were called back to the Maven Apartments on Thursday on the report of a trespassing man who had repeatedly entered the building despite not living there. The man gave a false name to the officers but was determined to be Archie after he was fingerprinted at the Olmsted County Adult Detention Center, the complaint says. 
Archie was arraigned in Olmsted County Court Friday on felony charges of second and third degree burglary, second-degree possession of burglary tools, possession of burglary or theft tools and first-degree damage to property. The judge in the case ordered no bail with conditions, however jail records indicate Archie remains in custody as he's being held for his active arrest warrants. 
The warrants are out of Ramsey, Hennepin and Anoka Counties. Archie's next court appearance in Olmsted County is set for March 28. 
Wow! Check out how Rochester has changed throughout the years in these Google photos.
As we are soaring down Hwy 52, it is hard to imagine what life was like in our town before the Target store was built where it is today. Or the house that you live in now, at one point in town, that wasn't there. In fact, Rochester has grown so fast throughout the years, most of our houses weren't even around 50 years ago! Don't believe me? Look through these photos to get a glimpse of what Rochester was like years ago.
More From Quick Country 96.5