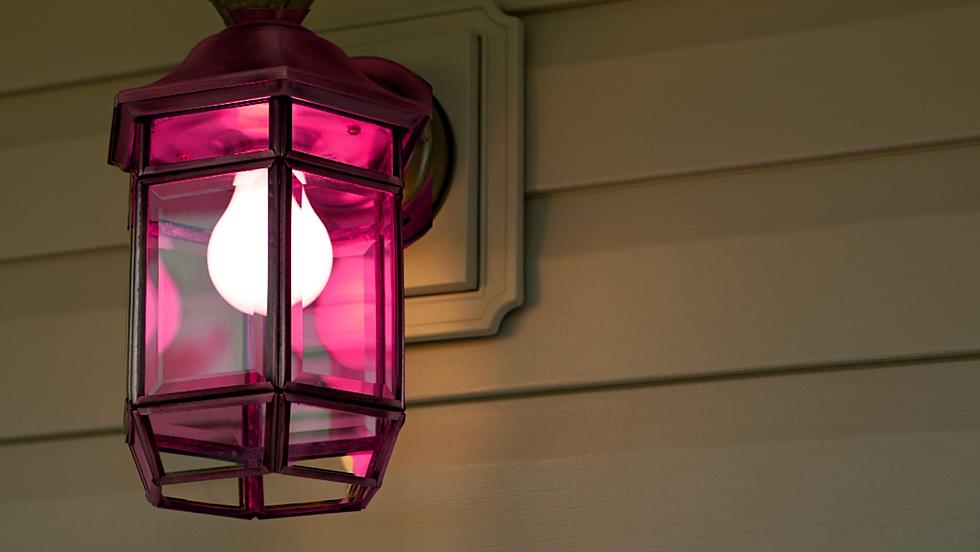 What Does It Mean When You See a Purple Porch Light in Iowa?
Canva
I was dropping off my son's friend the other night and as we drove down the street, I happened to notice the different colors of porch lights glowing in the darkness.
Some were the normal white lights we've all got, but others a cool blue or even red. I couldn't help but wonder what each color represented. Was it a secret code between neighbors or even their political affiliation?
Although some may perceive them as merely decorative or energy-efficient choices, these colors can carry significant meanings. The color of a porch light is frequently employed as a symbol of support for various causes and communities, rather than being an arbitrary choice.
Why Do We Even Have a Porch Light?
Porch lights have been a staple of American homes for over a century. Initially, they were used for practical purposes, such as providing illumination at night and adding an extra layer of security.
However, as time passed, porch lights became more decorative and even served as a way for homeowners to express themselves. In recent years, the color of porch lights has taken on a new meaning, with certain colors symbolizing support for specific causes and groups.
 The Importance of Porch Light Color
Porchlight colors are more than just a decoration choice - they can be a powerful symbol of support for a variety of causes. By choosing to display a certain color, homeowners can make a positive impact in their community and show solidarity with those in need.
Porch Light Colors and Their Meanings
Pink Porch Light: Support for Breast Cancer Awareness
Blue Porch Light: Support for Law Enforcement
Green Porch Light: Support for Veterans, Military, and Environment
Red Porch Light: Support for Firefighters
Purple Porch Light: Support for Domestic Violence Awareness
Yellow Porch Light: Support for Missing Children Awareness
Orange Porch Light: Support for Multiple Sclerosis Awareness
White Porch Light: Support for Emergency Medical Services
Eastern Iowa Home For Sale Has Amazing River Views & Man Cave
A home in Eastern Iowa that's for sale could be the ultimate summer paradise. The home is nestled in the bluffs along the Mississippi River in Clinton, IA. It has 4 bedrooms, 2.5 baths, a couple of fireplaces, and a man cave that will help improve your golf game. Take a look inside this beautiful home being shown by
Joy Jensen with Gateway Realty Group.
Coolest Store You've Ever Seen is in Eastern Iowa
This eastern Iowa store is the most eclectic place you'll ever experience and you'll find it in Clinton, Iowa. Underground 210