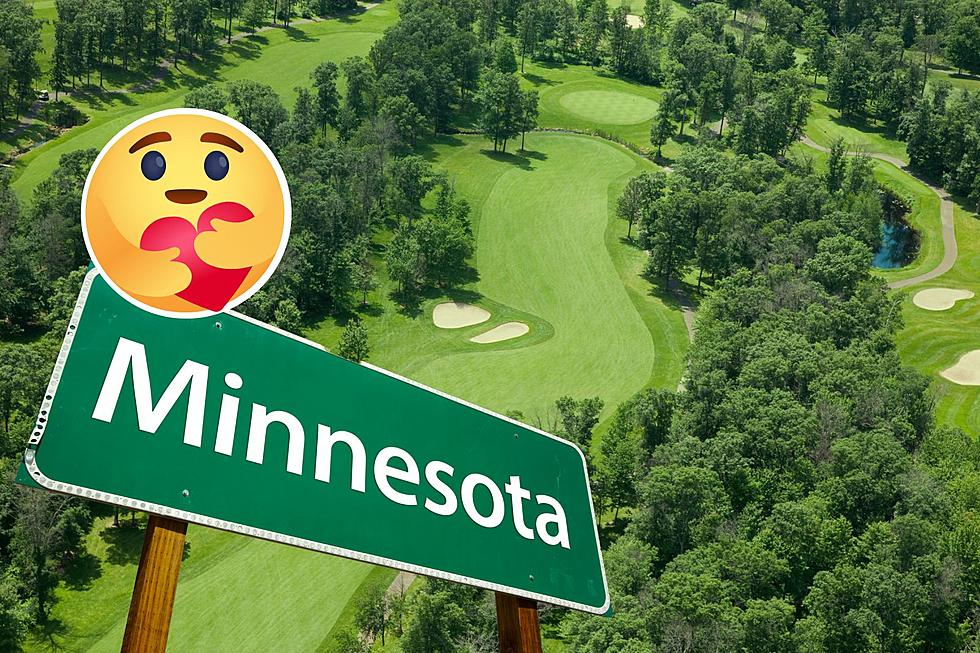 4 New Baby Cubs Caught On Camera in Southeast Minnesota
ThinkStock/Canva
If you need a smile today, check out the video below of four babies that were recently found at a local golf course in Southeast Minnesota. #SuperCute
CUTENESS ALERT:  Another Adorable Animal Spotted in Southeast Minnesota!
If you haven't heard, adorable animals are popping up all over Southeast Minnesota right now. We've got bear sightings in and near Rochester, Minnesota.  Turkeys just showed up in my driveway this morning. Fawns are showing up in random spots and being found alone.  All of those animals are super cute but none are as fast or sneaky as what was just spotted at a local golf course not too far from Rochester.
READ MORE: 13+ Bear Sightings Reported In and Around the Rochester, Minnesota Area
Four Baby Red Fox Cubs Caught On Camera in Southeast Minnesota
I did not grow up with wildlife near me.  Finding a worm was a big deal.  In fact, I can probably count on one hand how many times I've seen a fox.  And I know for a fact that I've never seen a baby fox!
One of my co-workers was in the right place at the right time the other day because in front of him on a golf course were four baby foxes playing.
I know - they aren't called "baby foxes".  They have another name because for some reason we like to overcomplicate simple things.  What a baby fox is called wasn't really in my repertoire so to ensure I was sharing the correct details with you, I looked over on Wikipedia to see what the official name for a baby fox was.  I didn't realize this but just so you know, a baby fox is called a cub, pup, or a kit. #TheMoreYouKnow
If you need a smile, you can see a glimpse at the cubs' cute factor for yourself in the video my co-worker made while he was perfecting his golf swing.
Do Foxes Attack Humans?
In case you are wondering if a fox is a danger to be around, according to Wikipedia, it is not common for a fox to attack a human.  However, many humans consider a fox to be a pest due to the fact that they can feast on small livestock and poultry, like chickens.
It's a Minnesota Bucket List! 50 Things You Must Do and See in Minnesota
The land of 10,000 lakes has so many amazing places to visit and explore! Scroll through this Minnesota Bucket List of 50 places and things to do and see how many you've crossed off the list.
More From Quick Country 96.5