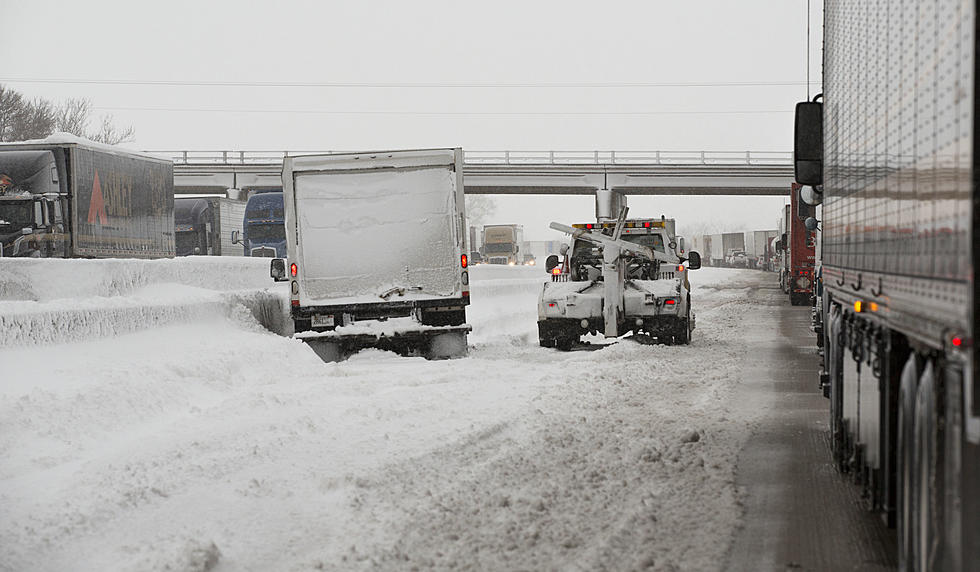 First Blizzard Delivers Massive Snowfall in Minnesota and ND
Getty Images
The official snowfall total out of NW Minnesota and North Dakota is really impressive. And cause for a moment of gratitude here in SE Minnesota!
"Eye-Popping" Snowfall Totals In Minnesota and North Dakota
"Eye Popping," that's how our sister station (WJON, St. Cloud) described it. And they're right. The first snowstorm of the season didn't hold back...it ran through the area Wednesday and Thursday of this week and left double digits in its wake.
Actual First Blizzard of the Season Snowfall Totals
Bismarck - 24 inches of snow
Mandan - 21 inches of snow
Devils Lake - 12.5 inches of snow
Grand Forks - 9.1 Inches of snow
Roseau - 7.5 Inches of snow.
How Bad Were the Roads?
Really bad. In some areas, the gates came down and the interstate was closed up. The North Dakota Highway Patrol was enforcing something I haven't seen before, a ban on oversize travel!
How About Minnesota's North Shore? Big Waves?
That's a big yep!
As always, if you have a comment, complaint, or concern about something I wrote here, please let me know: james.rabe@townsquaremedia.com
18 Things People in Minnesota, Iowa, Illinois, and Wisconsin Hate About Winter
Sledding on a perfect carpet of snow that just fell is a gorgeous sight in the midwest. That's the fun part of winter. With the snow though comes with a whole lot of ugly! If you've never experienced a midwest winter, here's a glimpse of what people in Minnesota, Iowa, Illinois, and Wisconsin hate the most about the coldest season of the year.
BRRRR: The 15 Coldest Cities in America
More From Quick Country 96.5