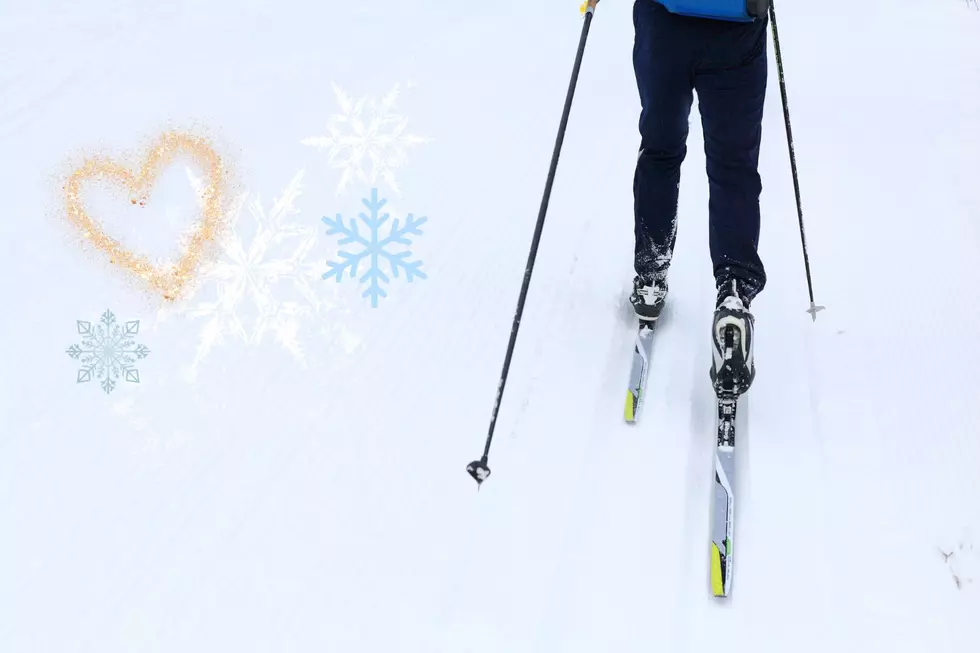 Learn How To Cross-Country Ski Near Rochester on Saturday
ThinkStock/Canva
When it is gorgeous and hot in Minnesota, we go to one of the lakes.  But in the winter when we are all freezing, we throw on some skis and go for a ride.  If you've never experienced that type of fun, you are in luck!
Beginner Cross-Country Skiing Class Happening Saturday in Southeast Minnesota
It's been a few years since I've gone cross-country skiing but it is a ton of fun!  It is also a great workout and an amazing way to enjoy Minnesota in the winter.  If you've never had a chance to try cross-country skiing, this weekend is your opportunity because a beginner class is happening just a few miles from Rochester, Minnesota.
Join park staff for a ski through the Oxbow Valley. Bring your own skis or rent skis and boots for $5.00 from Friends of Oxbow. If you have never skied, this is the time to start on our groomed trails. Recommended ages 5 and up. Snow permitting. - Oxbow Park and Zollman Zoo Facebook Page
Beginner Cross-Country Skiing Class
Meet Minnesota Twins Players on January 30th in Rochester!
I know we have a ton of Minnesota Twins fans in Southeast Minnesota and if that is you, fyi, you can meet some of the players IN PERSON right here in Rochester!
I had such an amazing time at the last Twins Caravan and I plan on taking more selfies this year.  But, YOU could be taking selfies with them too!
The Twins Caravan is back and will be pulling into Rochester on January 30th at a new location this year.  Tickets are limited to this private event but very affordable and it will be a night where you can get autographs, ask the players questions, and learn more about what to expect this upcoming year.  Learn more and find out how to get tickets here - Minnesota Twins Caravan in Rochester
List of Rochester Businesses That Closed in 2022
Saying goodbye is never easy, and in Minnesota, it takes us a few hours to actually get out the door when we are visiting friends. Sadly, a few businesses in Rochester, Minnesota had their own goodbye in 2022 - some in more of a Minnesota style with a note and a few weeks or days to have closure, while others just seemed to disappear in the night forever.
More From Quick Country 96.5