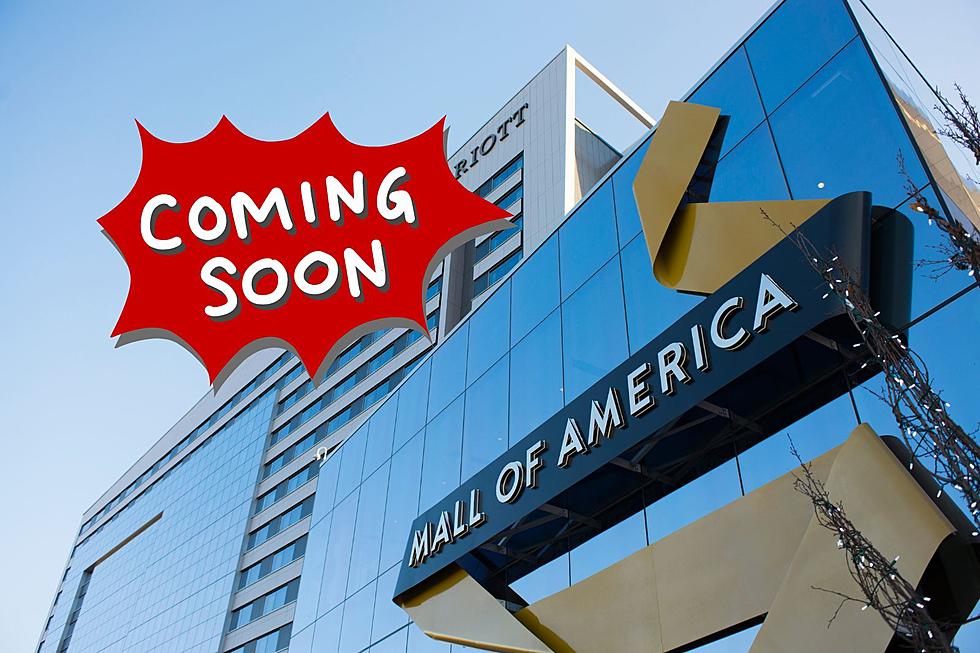 New "Squishy" Store Opening First Location In Minnesota
Mall of America/Canva
A very popular store just announced that they are opening their first location in Minnesota!  If you've got kids, the Mall of America will soon have another fun toy store that they will be begging to visit.  (By the way, if you missed it, it was announced recently that the Mall of America is getting closer to building its massive water park.  Check out that interview here if you missed it.)
READ MORE: Q&A About Minnesota's Spectacular New Waterpark at the Mall of America
Just Announced: Squishable Opening Its First Store in Minnesota
A bunch of kids everywhere are going to be smiling from ear to ear because a new toy store that is super popular is finally opening up its first store in Minnesota!  According to the Mall of America, Squishable is planning to open on Level One, East.
"The world can be a hard place. We want to give our fans something soft and comforting, and sometimes a little quirky," said Zoe Fraade-Blanar, Co-Founder of Squishable.
Back in 2007, the dream of creating a super soft and colorful plushy was born and Squishables was born.  Since then, millions of plush toys have been sold in a huge variety of designs like cats, dogs, mythical creatures, holiday-themed characters, favorite foods, and more.
"Squishable is such a fun addition to Mall of America.  The brand will attract a broad generation of shoppers because of their unique designs and creative and adorable branding." - Heather Brechbill Swilley, Senior Vice President of Leasing at Mall of America
Are Squishable and Squishmallow the Same Thing?
If you've already got a bunch of super soft and plushy animals at your house, you might have Squishables but it could be another popular brand too called Squishmallows.
I'm not a huge expert in this world, especially since we don't have either of these in our house, but I did find out how these brands are a bit different.
Here are a few differences according to toynk.com:
DIFFERENT SIZES

Squishmallows offer sizes 5 inches to 24 inches.
Squishables offer sizes 7.5 inches and 15 inches

TEXTURES

Squishmallows are velvety soft and feel marshmallowy-soft
Squishables are fluffy and a little bit firmer

COLLECTIONS

Squishmallows offer more collections (like holidays and varieties)
Squishables focuses more on round animals and comfort foods

EXTRAS

Squishmallows don't have accessories
Squishables have fun accessories for the toy

COST

Squishmallows cost about $20 to 30 each
Squishable cost about $40 to $50 each
KEEP READING: Check out these totally awesome '80s toys
More From Quick Country 96.5