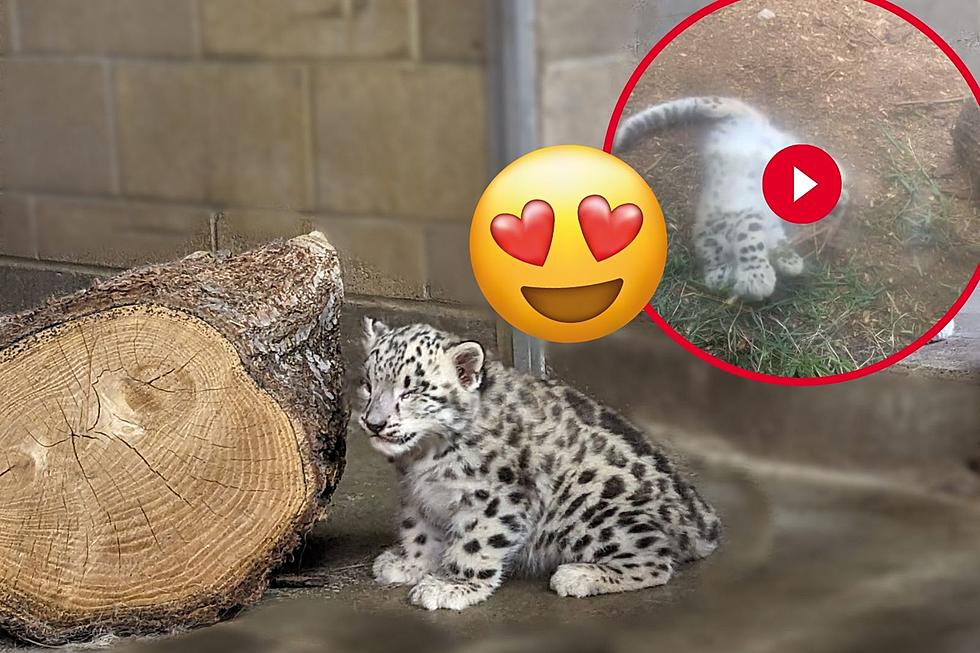 Newest Addition to the Como Zoo Makes Her First Appearance
Como Friends, Como Park Zoo and Conservatory / Como Park Zoo and Conservatory via Facebook
The newest addition to the Como Park Zoo and Conservatory in St. Paul, Minnesota just made her debut the other day and we're all dying. She's so adorable!
The Como Zoo shared a couple of videos of their new resident, whose name is Willow. I'm very tempted to make a visit to the Como Zoo soon so I can see her while she's still small, cute, and fluffy.
Como Zoo's Baby Snow Leopard Makes Her First Appearance
Willow is a baby snow leopard that was born on May 6th. She was seven pounds when she was born, according to the Como Friends' website. It's just so crazy to think about an animal that grows up to be a big wild cat being only seven pounds at one point in their life.
There's something pretty unique about Willow though. She is actually blind because of eyelid abnormalities that she was born with. But they say she's been working her way around the world just fine with her mom, Alya, by her side.
Here's a look at baby Willow and mom Alya from, I believe, not too long after she was born. Willow is a little bigger now.
Look at those big fluffy paws! How cute!
Even though Willos is bigger now, she's still adorable and is getting out and exploring her new home.
She's having a great time playing around, too.
Speaking of animals, learn some interesting facts about sleep in the animal kingdom.
LOOK: 30 fascinating facts about sleep in the animal kingdom
More From Quick Country 96.5