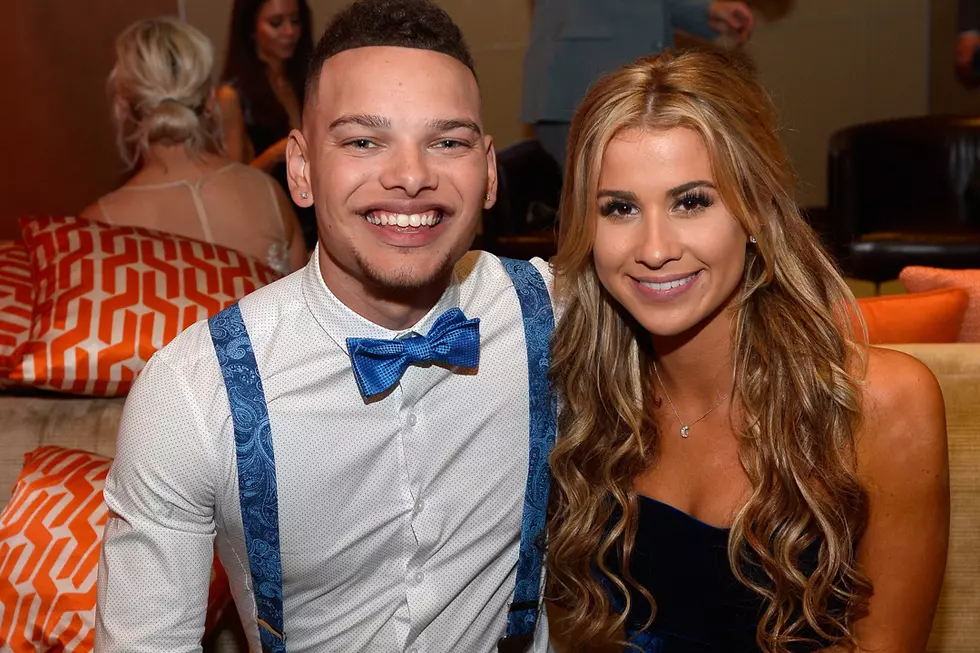 Kane Brown and Fiancee Prove the Couple That Slay Together, Stay Together
Bryan Steffy, Getty Images
Kane Brown and his fiancée had an epic dance party at their new home and shared all of the fun with fans on social media.
Dressed in matching maroon sweat collections from Tribe Kelley, Brown and Katelyn Jae show off their best dance moves as Cassie's "Me & U" blasts from the speakers. The 24-year-old singer and his girl have fancy footwork together to a choreographed dance — stick around for Brown's hat trick at the end!
A few days earlier, Jae shared a photo of the couple in the same matching attire as they toasted to the new year with champagne glasses in hand.
Jae currently studies music management and originally had plans to become a singer herself, but realized she's not a fan of being in the spotlight. The couple met in 2015 and got engaged in April of 2017 — Brown shared the happy news during a show last April in Jae's native Philadelphia.
"It's hard to do this job — you know, there's girls involved — you've got to stay out of trouble, it's really hard," he admitted. "I just got engaged to a girl from Philadelphia. This is my first time making this announcement, but we're in Philly, so I thought I had to go ahead and make the announcement."
Brown first revealed his relationship in a Facebook post in the beginning of last year.
"I found my other half. I know a lot of people might get mad I'm in a relationship but if you're a true fan u won't," Brown wrote last January. "She keeps me Sane, she keeps me happy she's my girl. God Bless."
More of Country Music's Most Adorable Couples and Their Love Stories!
More From Quick Country 96.5