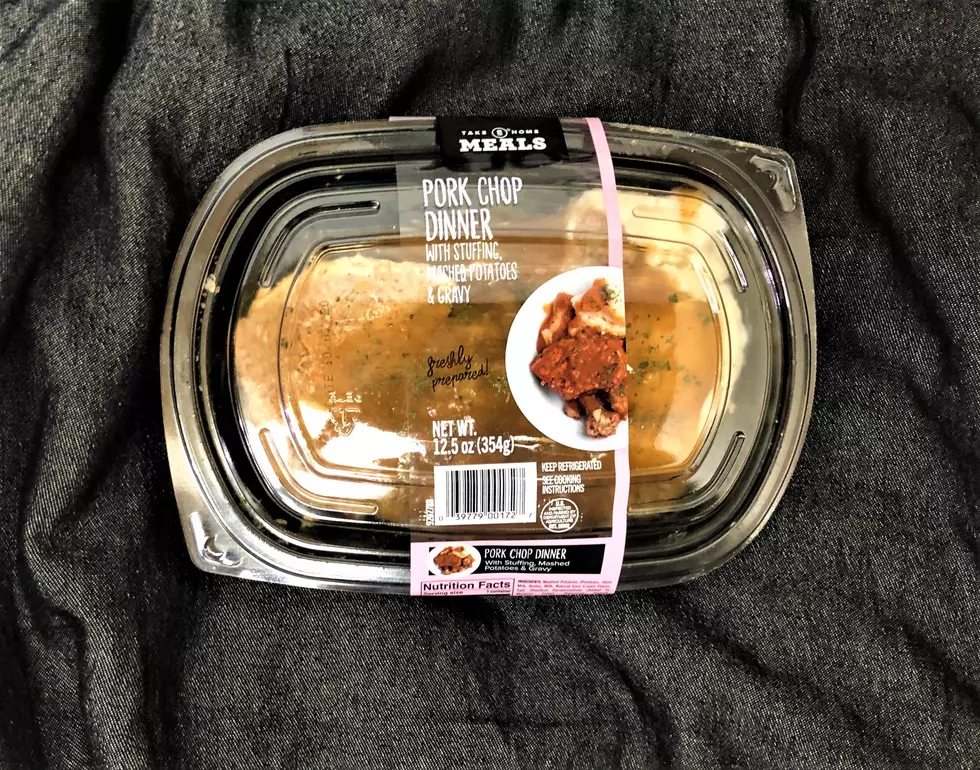 Kwik Trip's New Take Home Dinners A Response to COVID-19
Kwik Trip Take Home Meal - Photo by James Rabe
Enter your number to get our free mobile app
A brand new kitchen facility in La Crosse, Wisconsin opened September 14th, and now all Kwik Trips have their new line of take-home meals called "Take Home Meals."
I talked about the plan to do take home meals way back in May 2019 when we first saw fresh fried chicken come into Kwik Trips in and around Rochester, and I did a taste test.
"According to Convenience Store News, the fried chicken concept is the first attempt at Kwik Trip Take Home Meals. If it goes well, other menu items would likely be added (mmmm...think meatloaf)." (Continue reading here...)
Roasted Turkey Dinner with Stuffing, Mashed Potatoes & Gravy
Homestyle Meatloaf Dinner with Mashed Potatoes & Gravy
Chicken Enchilada Dinner with Spanish Rice & Beans
Grilled Chicken Breast with Rice Pilaf & Broccoli
BBQ Pulled Pork
Grilled Chicken Fettuccine Alfredo
Spaghetti & Meatballs
Macaroni & Cheese
Mac & Cheese With Chicken & Bacon
Beef Stroganoff
Pork Chop Dinner with Stuffing, Mashed Potatoes & Gravy
Garlic Breadsticks
Today I tried the Pork Chop Dinner with stuffing, mashed potatoes, and gravy (also pictured above). It was pretty darn good. Tasted like real mashed potatos, the pork chop was not thick, but it was tender, and the stuffing did the things stuffing should do (aka -comfort food heaven!).
1 serving per container was 520 calories...32 grams total fat, 1440mg sodium (on the high side, so drink plenty of water), and carbs came in at 32 grams.
How is this Covid-19 related if they were planning on doing this anyway?
"It's our expectation that you're going to see a lot of restaurants not survive the pandemic," said John McHugh, director of communications at Kwik Trip. "We think that the consumer is going to be a little less inclined to go to a sit down restaurant for a meal. They're going to be worried about safety, social distancing, and yet, we know that there's a large percentage of consumers that … don't like to cook. Or there's a certain percentage of people that frankly don't know how to cook." (Convenience Store News)
You'll find 'em in the cooler section (right near the cold fried chicken).
A kwik kudos on the label...you usually have to fight to get labels off meals, but this one has a 'peel here' bit so they come off super easy. I know it's a small detail, but its the kind of thing that means I won't be pulling so hard I'll throw the food all over when I lose my grip.
And yes, maybe it's happened before.
Listen to James Rabe and Jessica Williams Weekday from 6 - 10 AM on Y-105 FM
SAY WHAT? 15 Minnesota Town Names That Are Hard to Pronounce
More From Quick Country 96.5