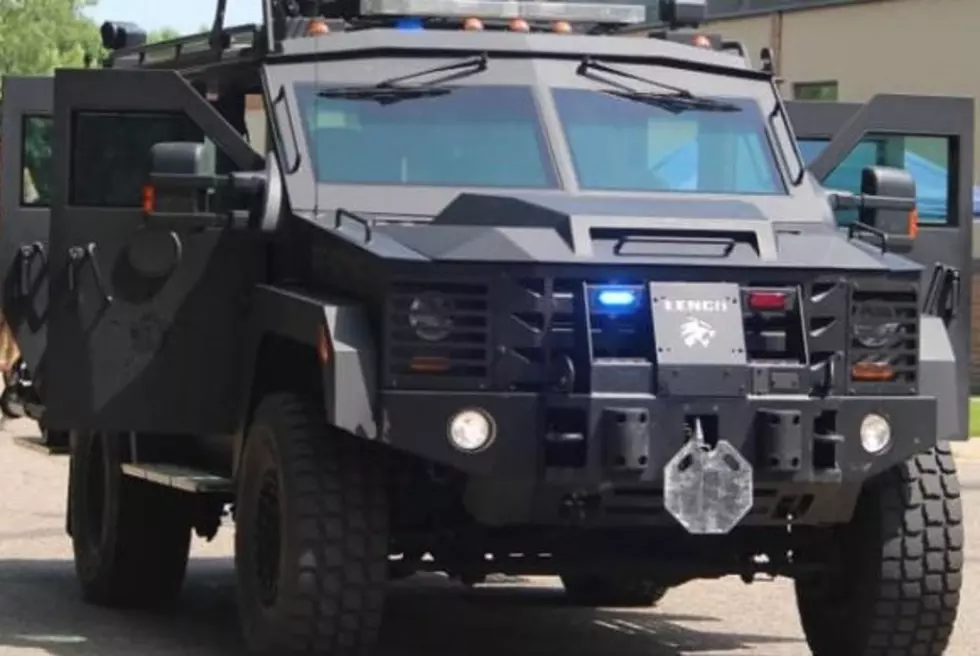 Man in Pine Island Stand-Off Fired at Officers Before Surrender
Goodhue County Sheriff's Office photo
Pine Island, MN (KROC-AM News) - A lengthy standoff in Pine Island ended this evening with gunfire.
A news release issued by the Goodhue County Sheriff's Office indicates the standoff at a residence in southeast Pine Island ended after hours of negotiations when law enforcement determined it was "appropriate to take the individual into custody despite clear surrender terms." After obtaining a warrant from an Olmsted County Judge, law enforcement tactical teams "deployed less lethal rounds" against a man who had been holed up inside a home since Goodhue County deputies responded to a report of a domestic dispute late Saturday morning.
The news release says the man responded by returning fire. The report indicates law enforcement vehicles at the scene were hit by the gunfire but no one was shot. After the exchange, the Sheriff's office says the individual "ultimately surrendered and was taken into custody.
Goodhue County Sheriff Marty Kelly notes the incident took place in an area of Pine Island that is in Olmsted County and any charges against the man will be filed by the Olmsted County Attorney's Office.
The Emergency Response Teams from Goodhue and Waukesha counties and the Rochester/Olmsted Emergency Response Unit all responded to the incident, which prompted a "Shelter in Place" alert for a portion of Pine Island for about eight hours. Initial reports from the scene indicated the incident involved an armed man experiencing a mental health crisis.
His name has not been released.
Minnesota Man Dies After Being Run Over by Multiple Vehicles
LOOK: Your Chance to Buy Landmark Business in Rochester
Thee Only Shoe Repair is a Rochester landmark and is now for sale.
There could be an apartment on the second floor.
All machinery will be removed prior to closing.
Off-street parking and alley access.
Close to Silver Lake and right on North Broadway for maximum exposure for any business.
908 Broadway Avenue N, Rochester, MN 55906
2518 Superior Dr. NW Suite 103, Rochester, MN 55901
(507) 282-1700
Listing Agent: Stephen Roberts
More From Quick Country 96.5