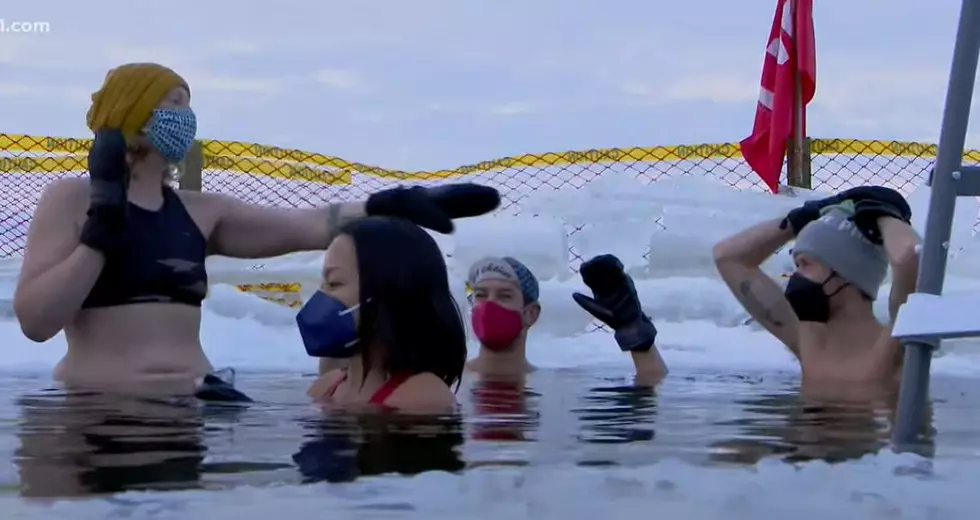 Meditating in Ice Water? Only In Minnesota
YouTube
I am the first to admit, I don't care much for the cold Minnesota winters. If fact, my main Minnesota activity is just staying warm.
There are, though, a group of Minnesotans that really embrace the cold and even go a step further and meditate in the icy water. As a result, they claim they sleep better, improve their circulation, reduce anxiety and improve their heart health.
I'm not sure if all that is true. I have the feeling that if I lowered myself into an icy Minnesota Lake Harriet in January, my heart would probably stop.
Malena Maxwell told Fox 9 News "People have called it the magic hole, I was nervous driving here though, when I saw the hole I was like oh, I don't want to get in there."
According to Maxwell, it's not an activity for everyone but the ones that choose to meditate in the icy waters of Minnesota all claim they benefit from the experience. "All of your worries go away," Malena explained. "You don't care about what you're having for lunch, you don't care about the mess at home, it's just you, your body, and your breath."
These ice water dippers all claim it's nothing but a positive experience.
"I never sleep better than days I do this," Zack Hunsinger said.
"We've been going two to three times a week," Anna Fors added.
Maxwell added "We are made to be more than just comfortable,"
Check out this video from KARE 11, which originally aired last winter.
How To Tell If You Are 'Up North' in Minnesota
Minnesota's Most Unique Places To Stay The Night
Bucket List Minnesota Glamping in a Lakeside Covered Wagon
More From Quick Country 96.5