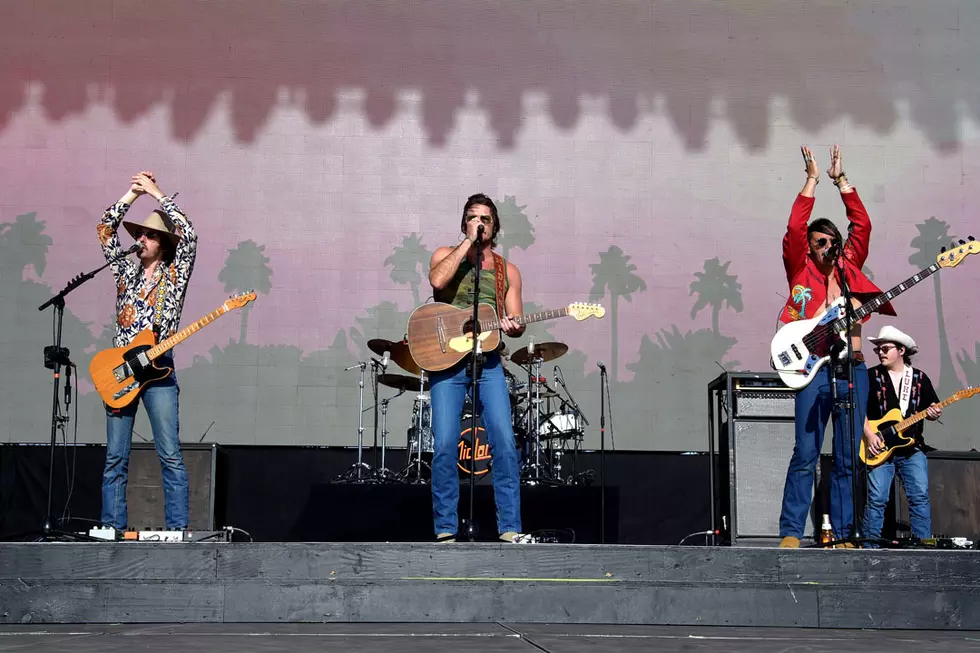 Midland's 'Burn Out' is a Prequel to 'Drinkin' Problem'
Kevin Winter, Getty Images
Midland continues to demonstrate their vintage flair with their latest single, "Burn Out," which they refer to as the "prequel" to their chart-topping hit "Drinkin' Problem."
"'Burn Out' is more or less a sister song to 'Drinkin' Problem,' very much in the same landscape. It could tell the story of how the character in 'Drinkin' Problem' could get to that place, as usually is the case through heartache," lead singer Mark Wystrach explains to Taste of Country and other media about the throwback-style song, which was created during the same two-day writing session with Shane McAnally and Josh Osborne as their breakout hit.
The trio of Wystrach, Cameron Duddy and Jess Carson view the song as a tribute to the retro country sound they admire, wanting to create a timeless tear-in-my-beer type of lyric artists like Dean Dillion and Gary Stewart made famous with songs including "Marina Del Ray," "Nobody in His Right Mind Would've Left Her" and "She's Actin' Single (I'm Drinkin' Doubles)."
"It's really a throwback to the country music that we really loved coming out of the late '70s and the early '80s with songwriters like Dean Dillion and Gary Stewart. They were able to paint a really beautiful heartbreak song," Wystrach continues. "I think it's one of our best vocal feature songs, with our harmonies on there. The melodies in it are gorgeous. It's a song that we love to sing that really stops them dead every night live. I think that's what people are tying into. It's a beautiful song."
"Burn Out" is the third single off the group's debut album On the Rocks. The music video was filmed at Billy Bob's bar in Texas to serve as an homage to the popular 1980 film Urban Cowboy, with the country group reveling in the legends who've graced the venue before them.
The smooth singers are set to take the stage at 2018 Bonnaroo Music Festival in Manchester, Tenn., on Saturday (June 9).
These 18 Traditionalists are Saving Country Music
More From Quick Country 96.5